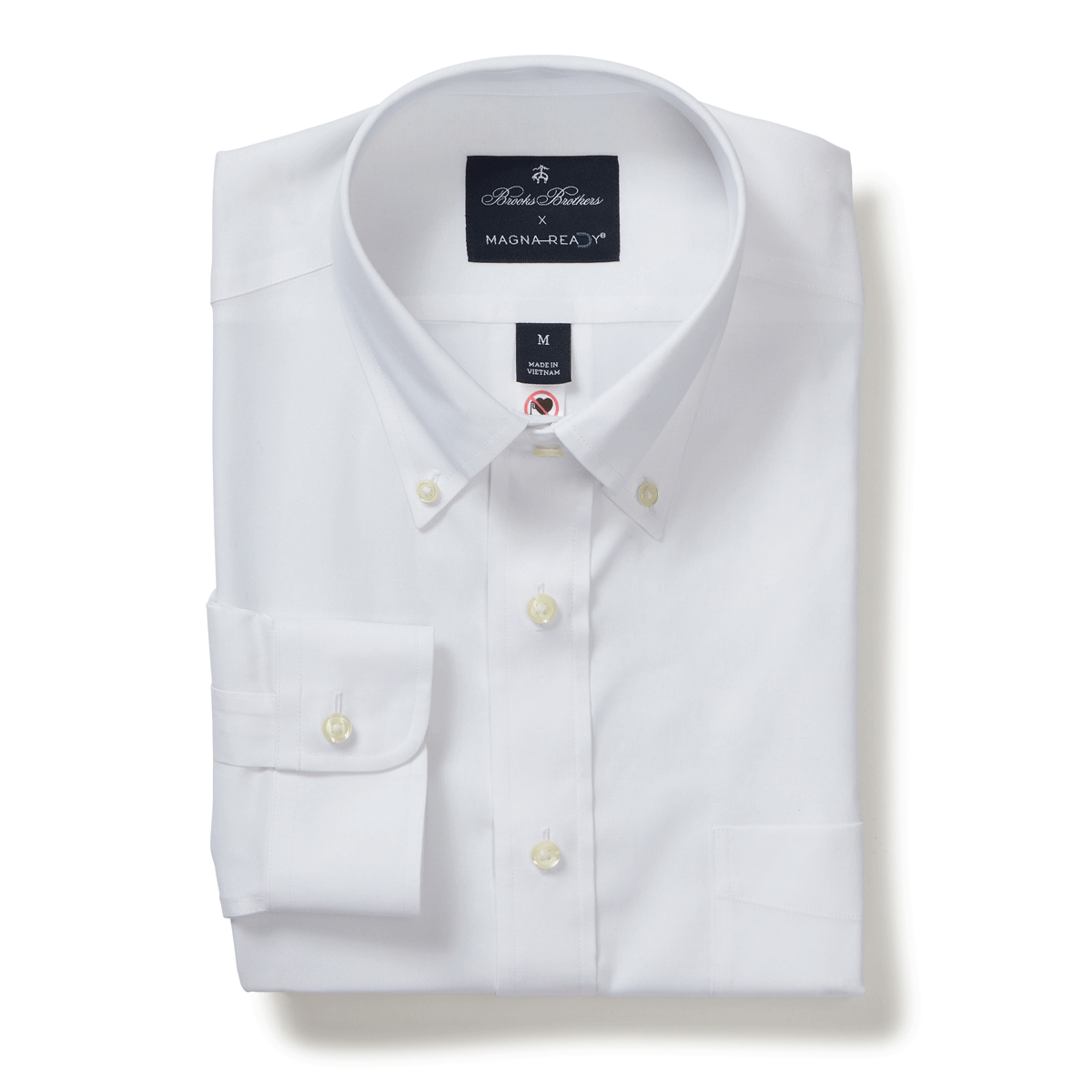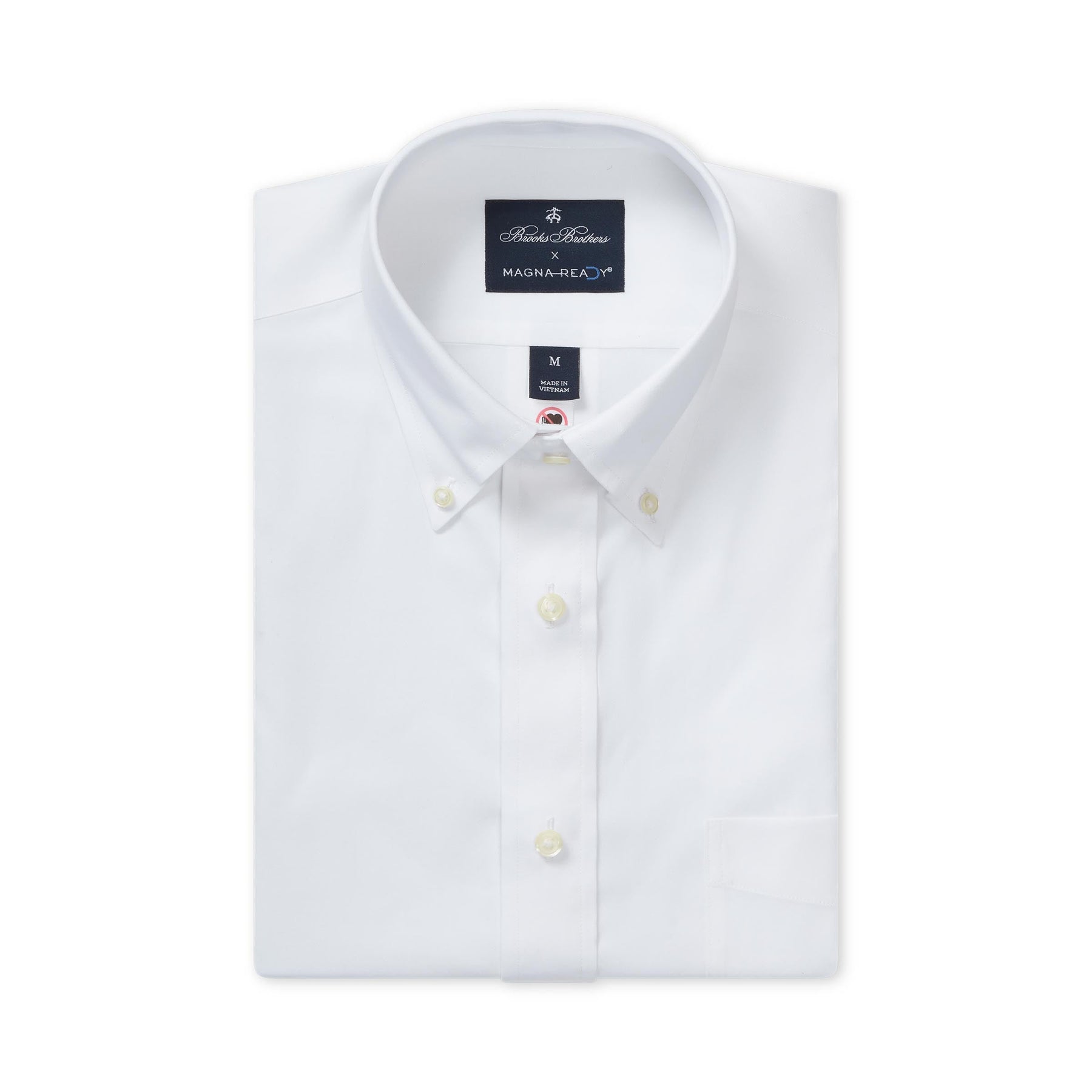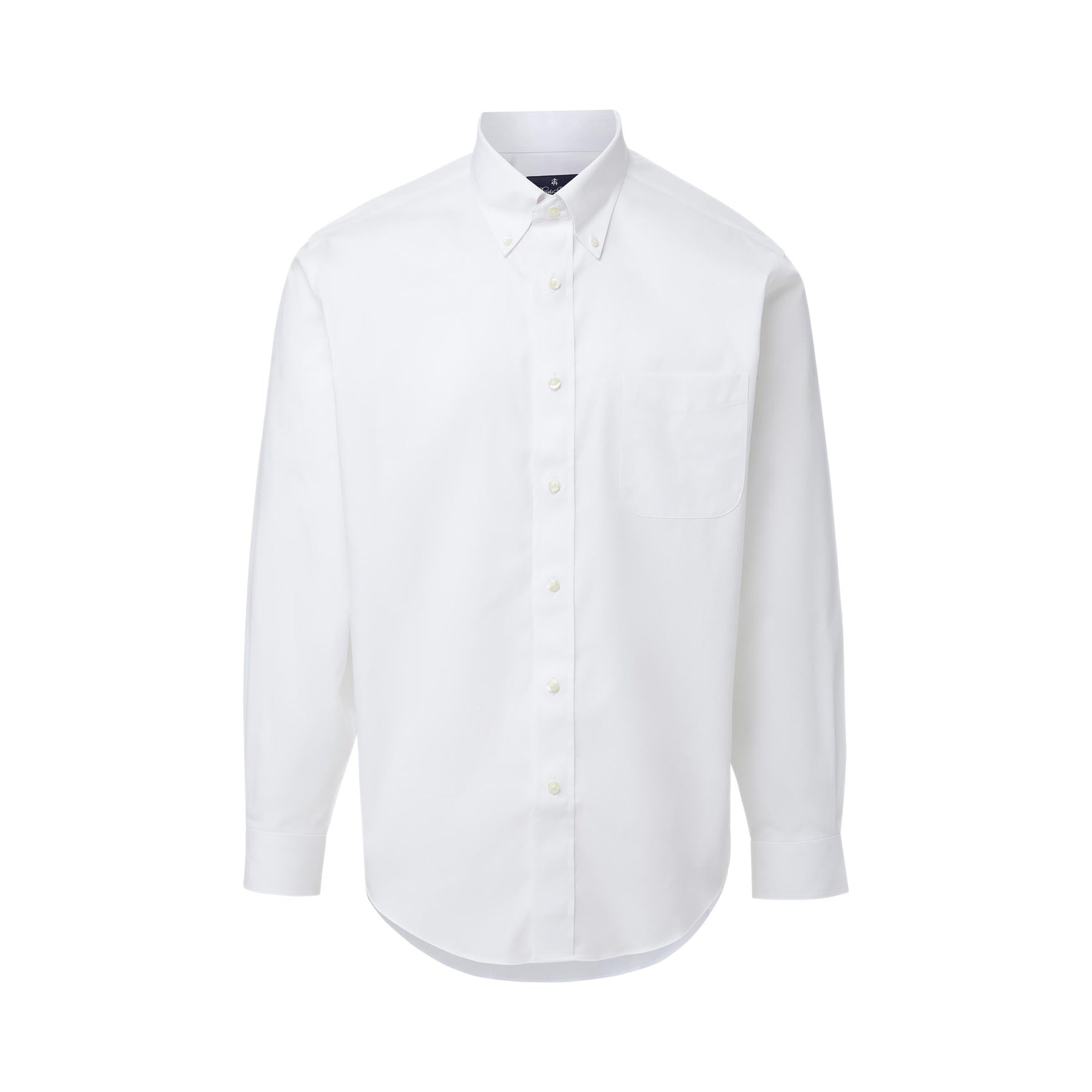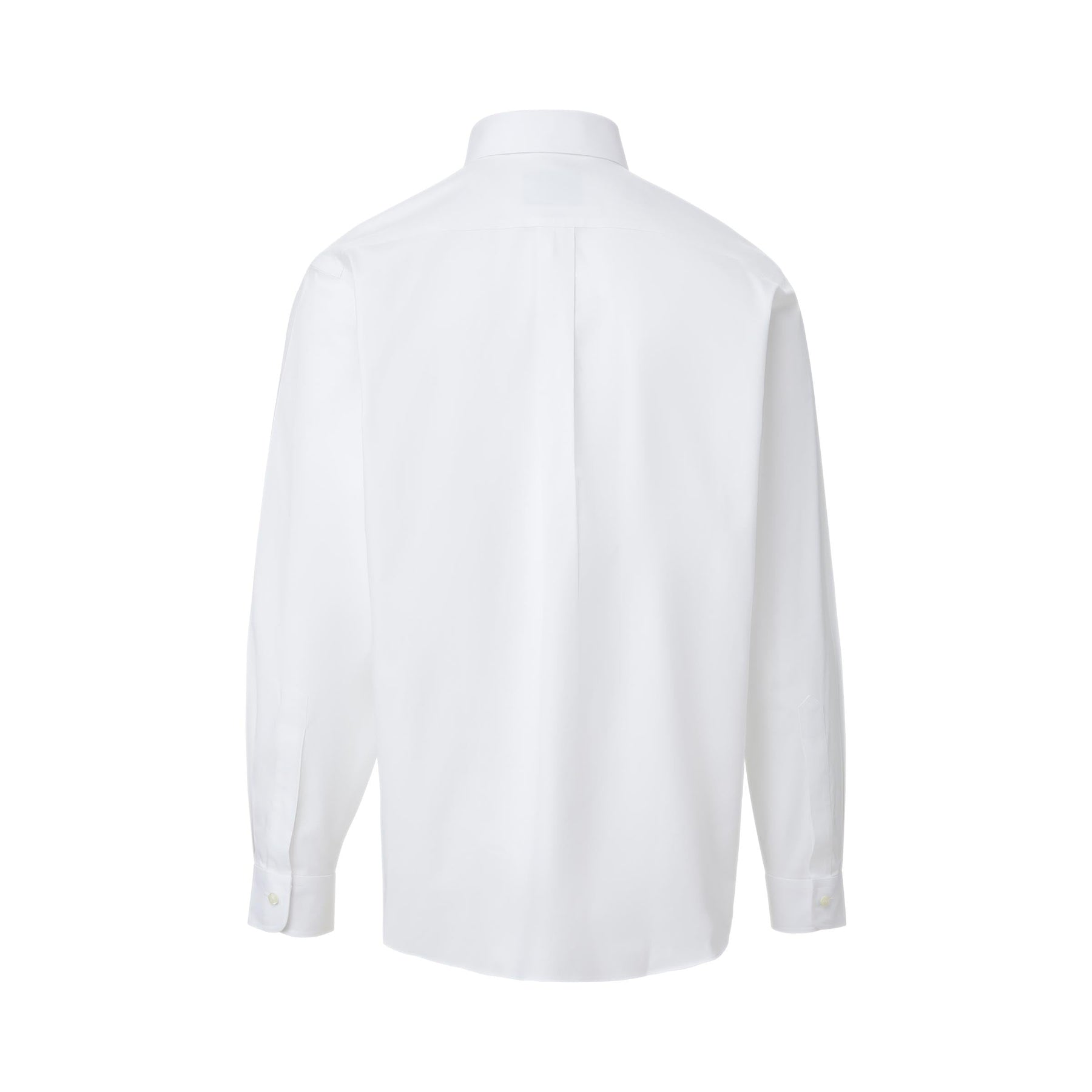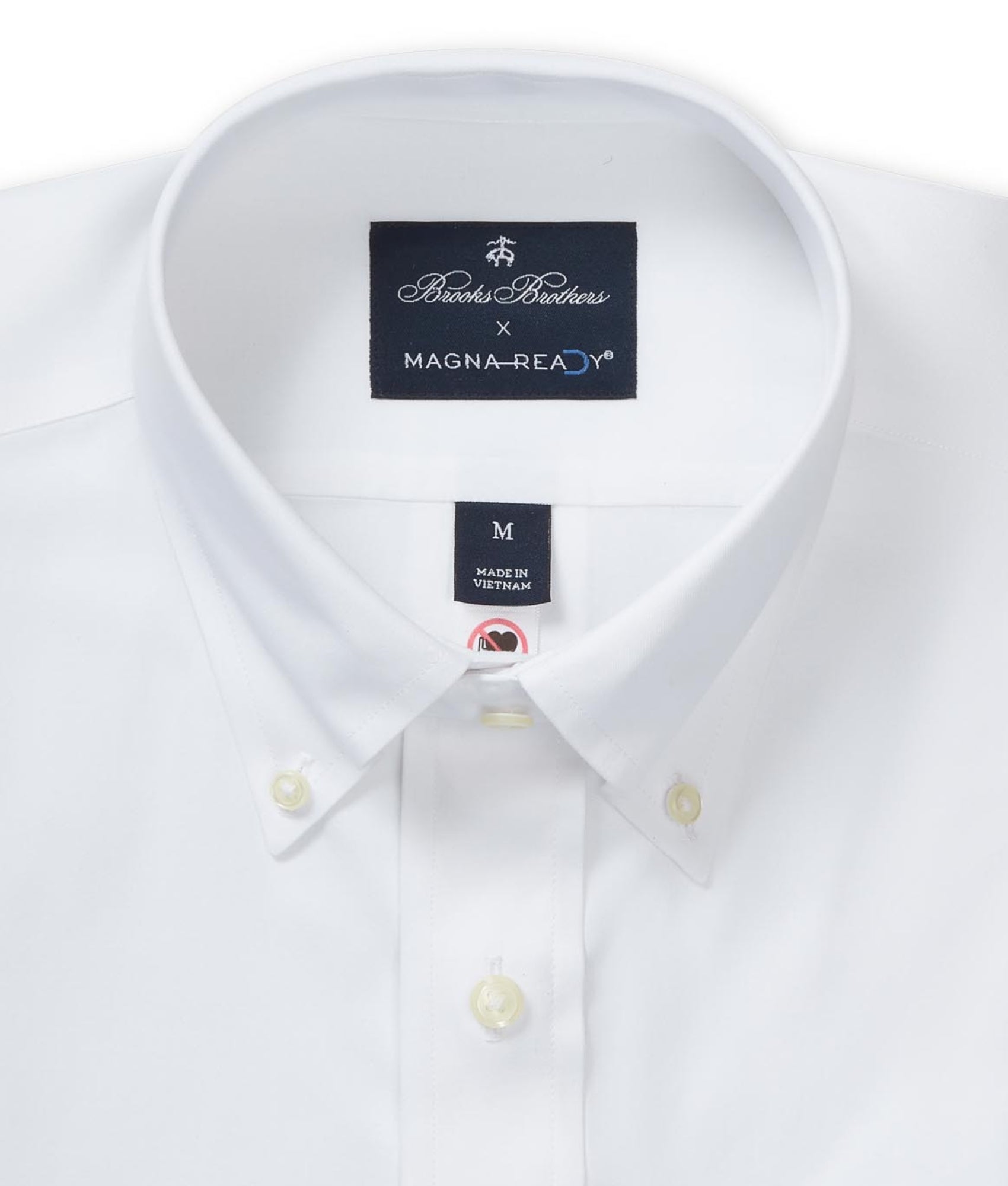 Brooks Brothers X MagnaReady Stretch Long Sleeve White Polo Button-Down Collar with Magnetic Closure
Please Seek Physician Approval for any Implantable Device, Stent, Pacemaker, or Defibrillator. 
🤝 A Collaborative Marvel: Joining forces with the iconic Brooks Brothers x MagnaReady® brings you the epitome of style, innovation, and comfort. This exclusive collaboration seamlessly melds Brooks Brothers' timeless tradition with MagnaReady's® patented adaptive technology, creating a shirt that redefines the art of dressing.

👕 Traditional Fit Redefined: The TRADITIONAL silhouette from Brooks Brothers is renowned for its generous comfort, easy wear, and classic style. With this collab, it's now elevated to new heights, making it your go-to choice for unparalleled comfort and timeless elegance.

👔 The Original Polo® Button Down Collar: Witness the legacy of Brooks Brothers in every detail. This shirt proudly features the Original Polo® Button-Down collar, a symbol of innovation and sophistication that Brooks Brothers themselves introduced to the world.

🧲 Magnetized Closures: MagnaReady®'s patented technology takes center stage with magnetized closures. Say goodbye to button hassles and hello to effortless dressing. Whether it's the rounded breast pocket, magnetized barrel cuffs, or the pieced magnetic placket, everything comes together with a gentle touch.


🌟 Wrinkle-Free All Day: Thanks to the non-iron finish, you'll look polished and virtually wrinkle-free throughout the day. Say farewell to creases and maintain that impeccable look from morning to night.

👕 Stretch Comfort: Crafted from Oxford cloth with the right stretch, this shirt ensures you're at ease and comfortable, whether in the boardroom or out for the day.

🛁 Easy Maintenance: Keeping your shirt looking its best is a breeze. Follow the provided care instructions for optimal performance, and your MagnaReady® x Brooks Brothers shirt will remain a staple in your wardrobe for years.

Experience the fusion of two titans in the fashion world. The MagnaReady® x Brooks Brothers Traditional Fit Polo Button-Down Collar Shirt is more than just clothing; it's a statement of effortless sophistication and modern convenience. Elevate your wardrobe with the power of magnets and the legacy of Brooks Brothers.


97% Cotton, 3% Spandex

Machine Wash according to care instructions for best results

Imported