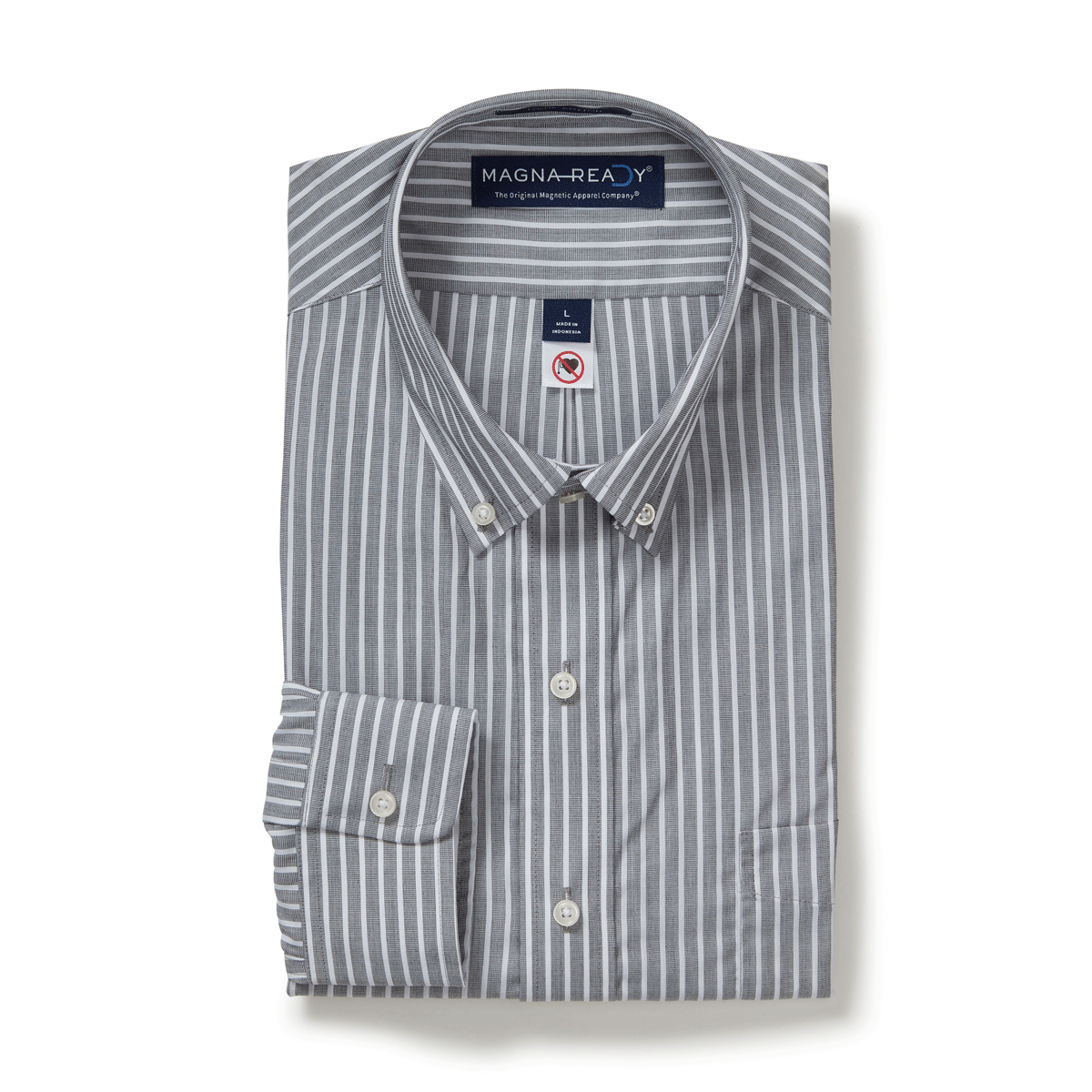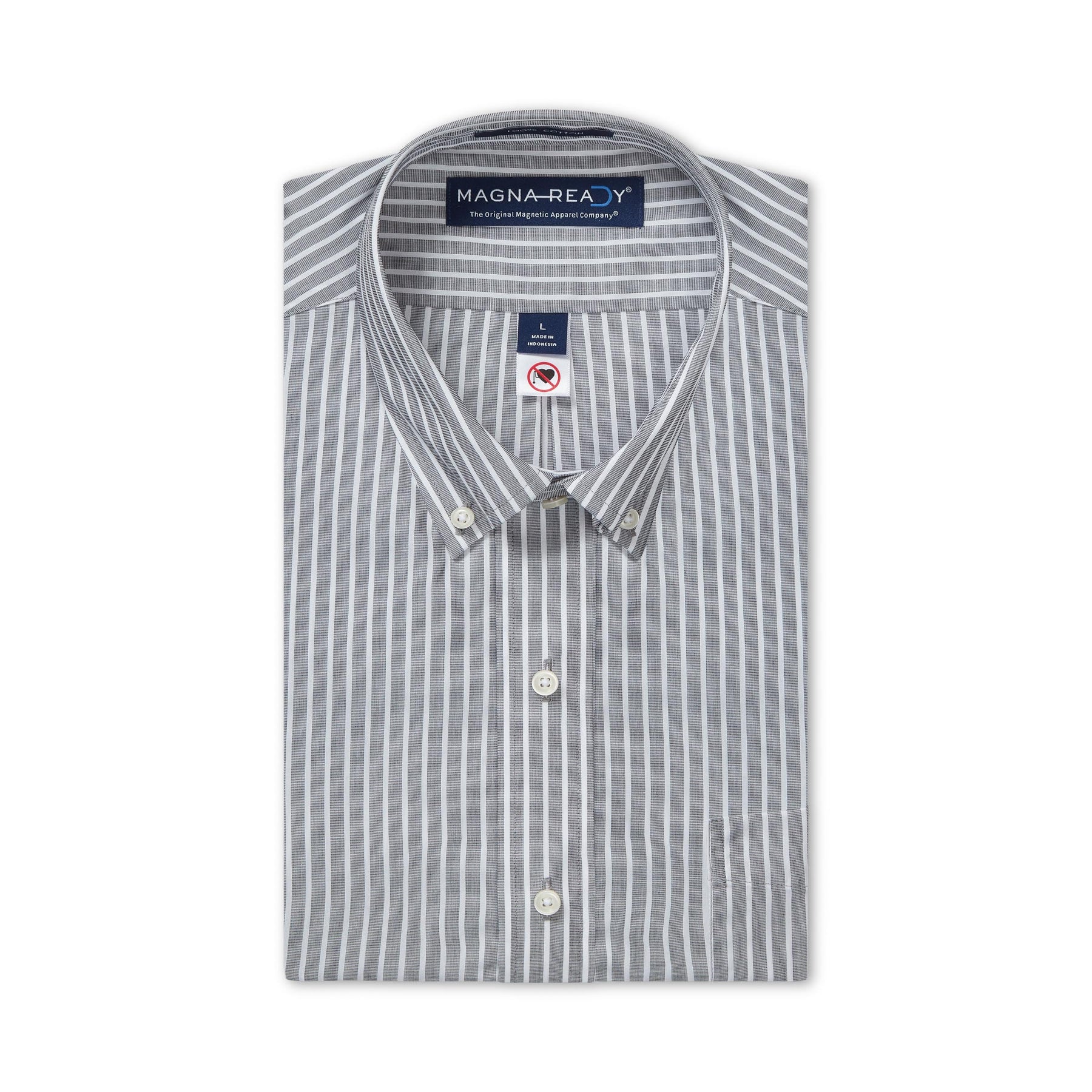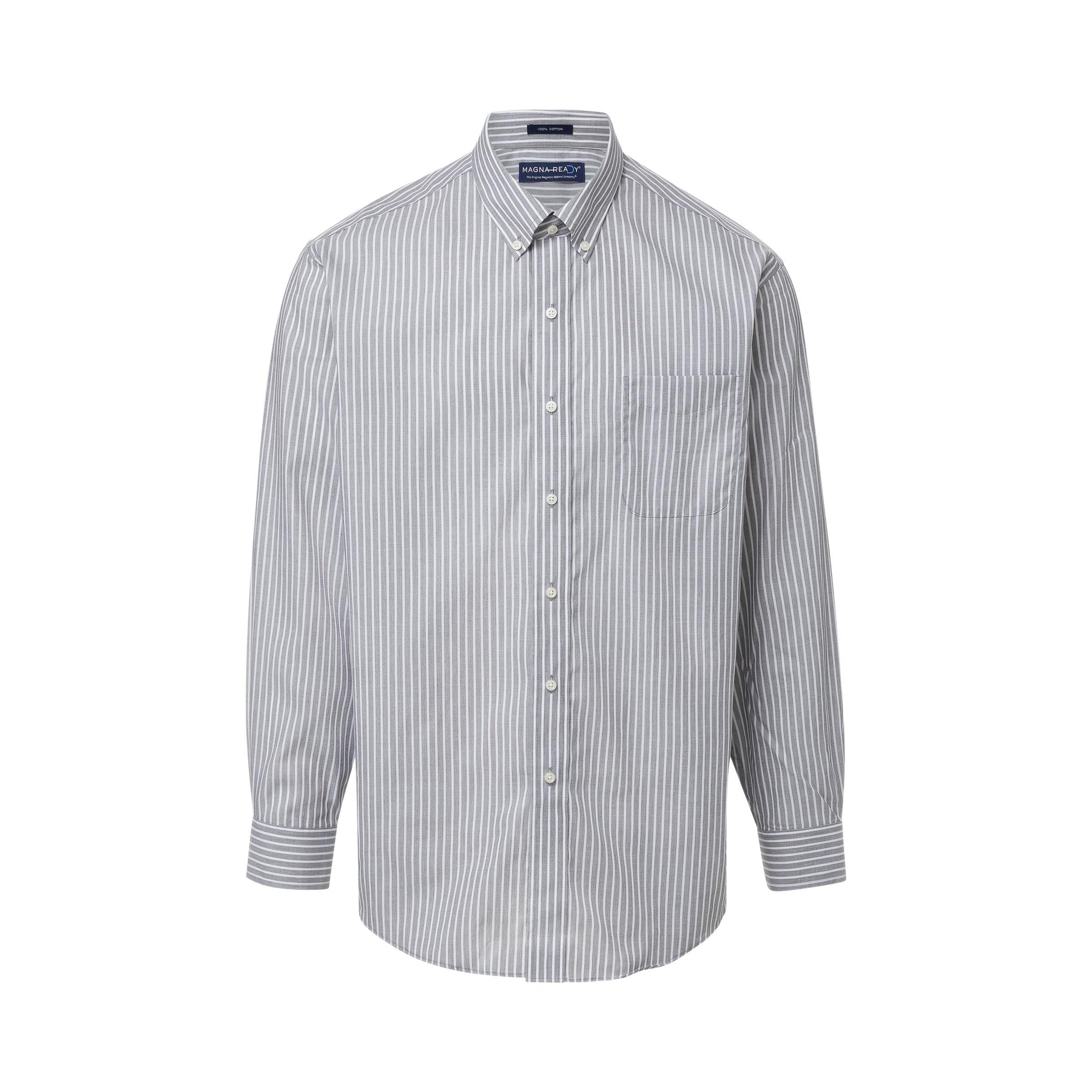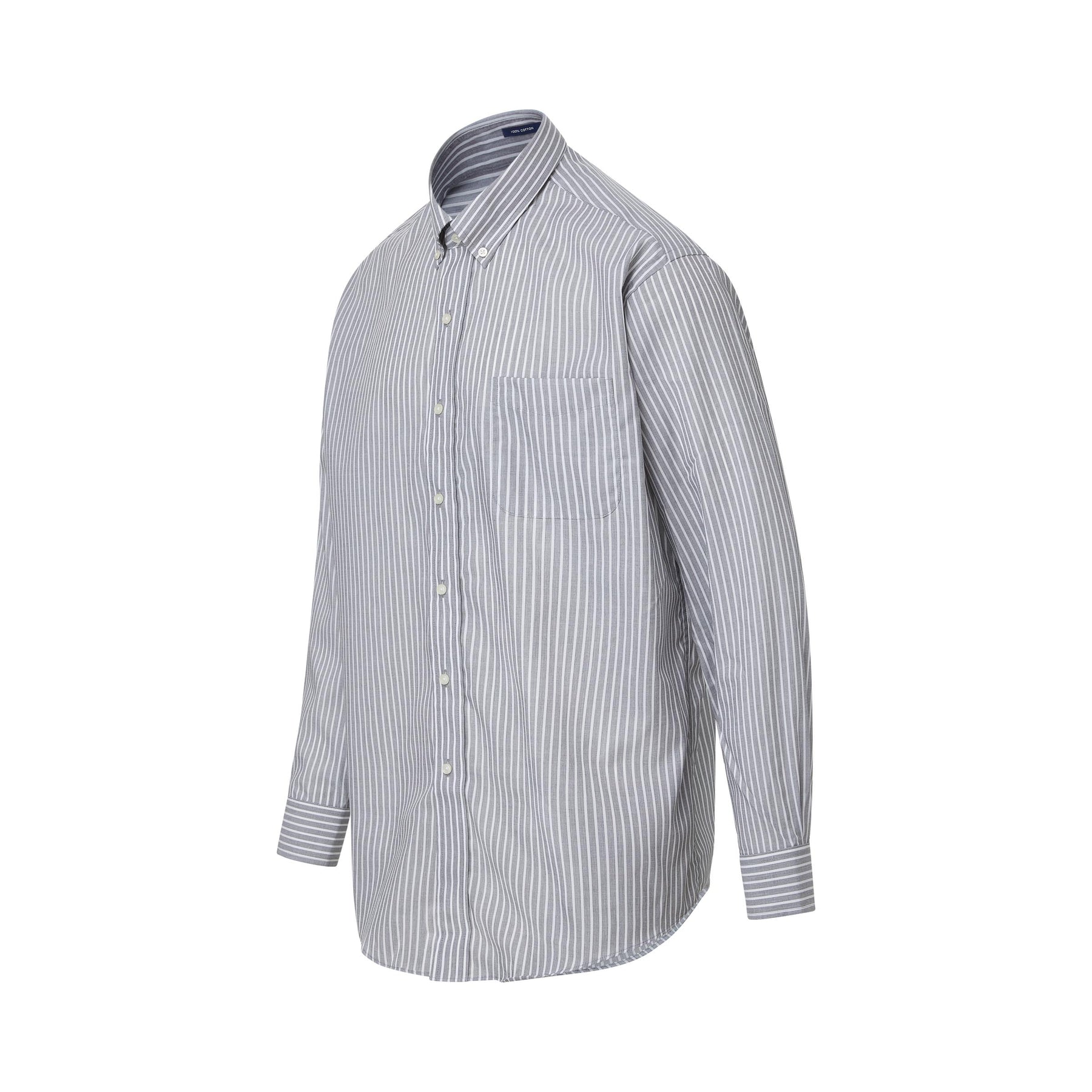 Classic Gray and White Stripe Long Sleeve Button Down Collar Shirt with Magnetic Closures
Color:
Gray and White Stripe
Please Seek Physician Approval for any Implantable Device, Stent, Pacemaker, or Defibrillator. 
🧲 Introducing the Perfect Fusion of Classic Style and Modern Convenience: The MagnaReady® 100% Cotton Traditional Fit Shirt!
Say goodbye to the hassle of traditional buttons and hello to the magnetic allure of convenience.

👔 Elevate Your Wardrobe: Step into timeless sophistication with our classic stripe shirt, designed for the discerning gentleman who appreciates style and innovation. This shirt seamlessly combines the elegance of traditional fashion with cutting-edge MagnaReady® patented technology.

⚡ Effortless Dressing: Say goodbye to fumbling with buttons and embrace the future of effortless dressing. Our shirt features magnetized closures at the front placket and cuffs, allowing you to fasten and unfasten with the gentle touch of a hand. No more frustrating struggles – just smooth, stylish dressing every time.

👌 Impeccable Fit: The traditional fit is tailored for comfort and style, ensuring you look and feel your best wherever you go. A button-down collar adds a touch of refinement, making it ideal for formal occasions and casual outings.

🌟 Stay Crisp and Pucker-Free: Our Easy Care treatment and taped seams work tirelessly behind the scenes to keep your shirt looking impeccable. No more worries about wrinkles or puckering fabric – just the confidence that comes with knowing you look sharp all day long.

🎩 Attention to Detail: We've thought of everything! Our shirt boasts a rounded breast pocket for added convenience, magnetized barrel cuffs for a polished finish, and a box pleat at the back for extra comfort and ease of movement. Even the placket is magnetized, ensuring every aspect of your outfit is effortlessly put together.

🧼 Easy Maintenance: Keep your shirt looking its best with simple care instructions. Machine wash according to the provided guidelines, and your MagnaReady® shirt will maintain its performance and elegance for years to come.