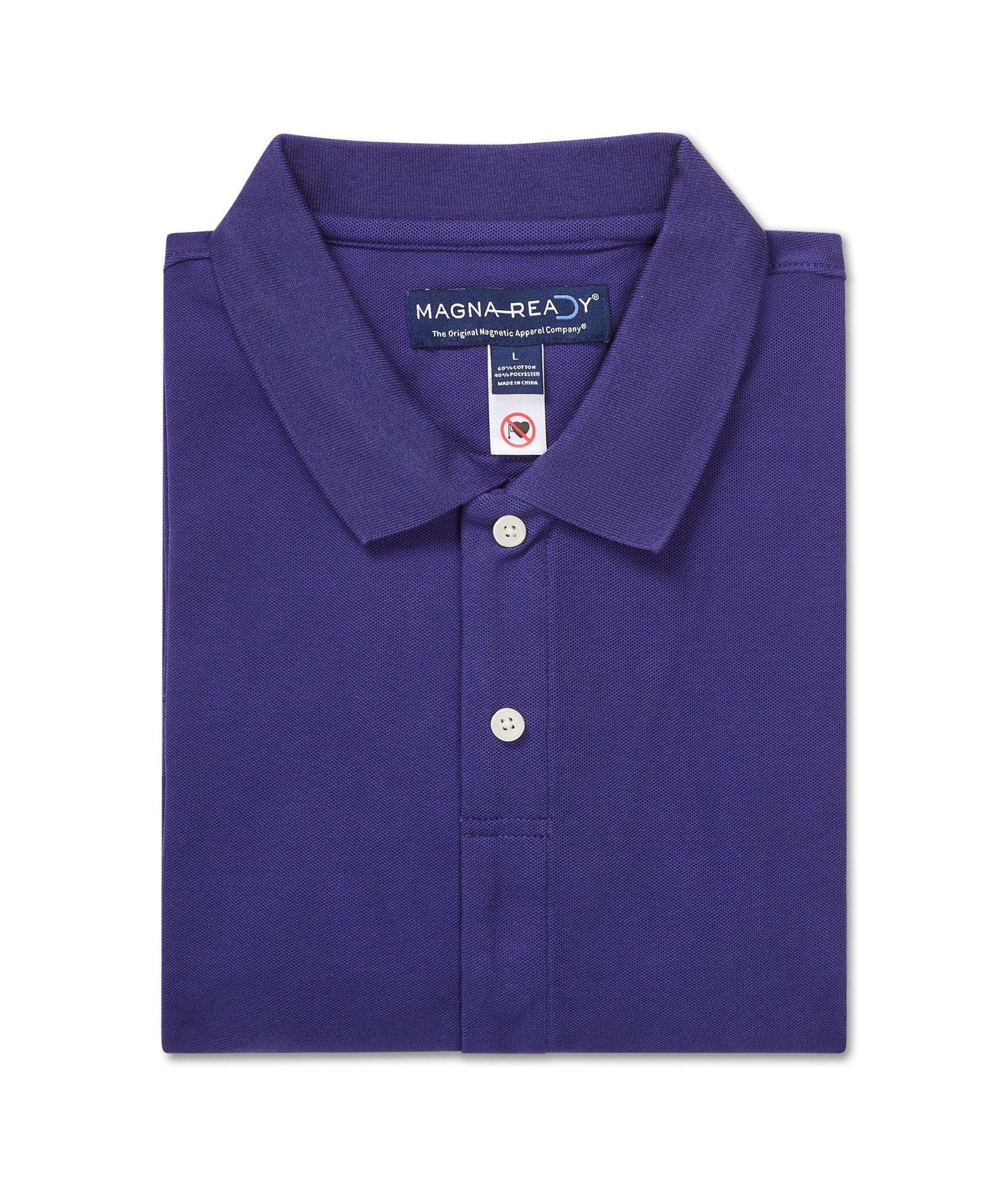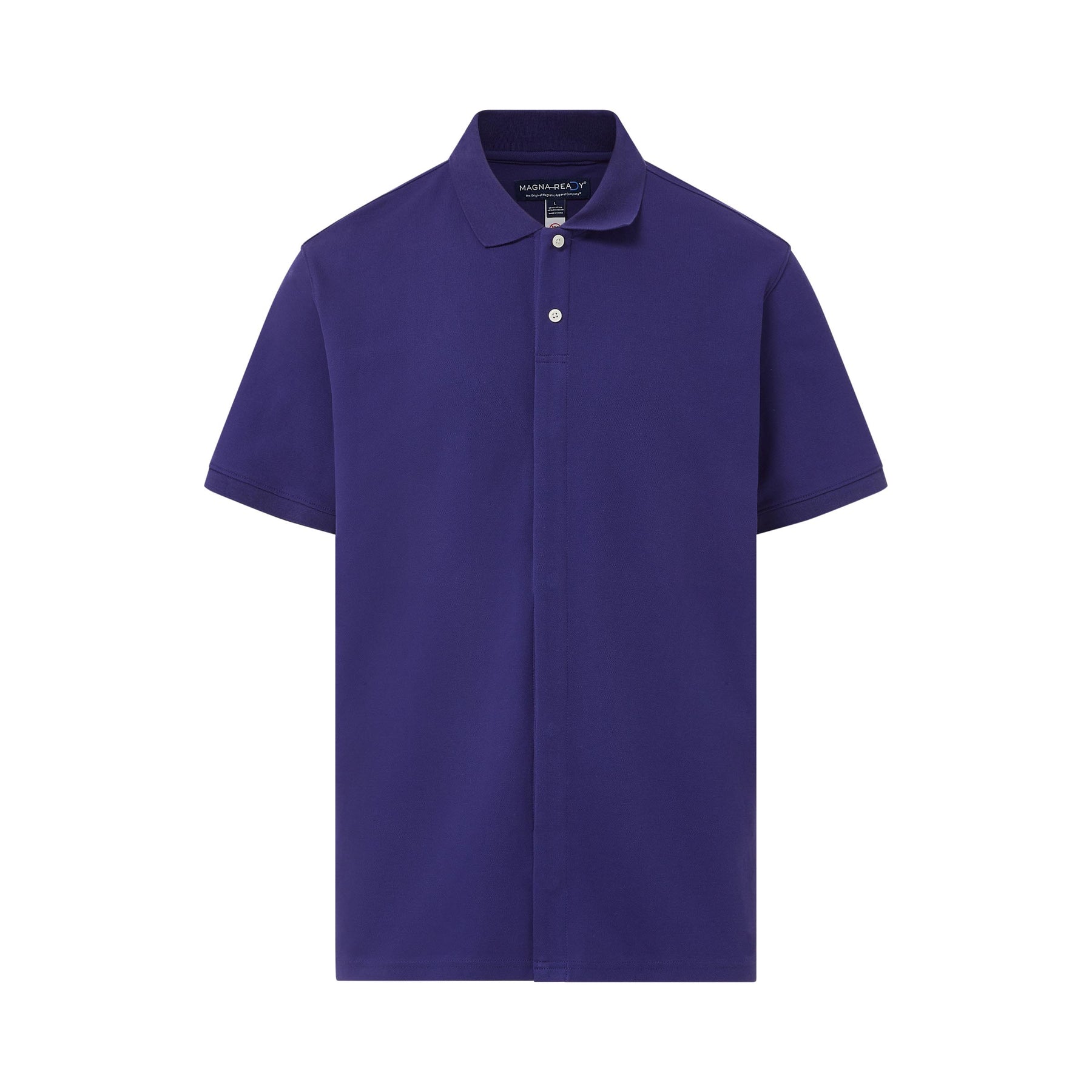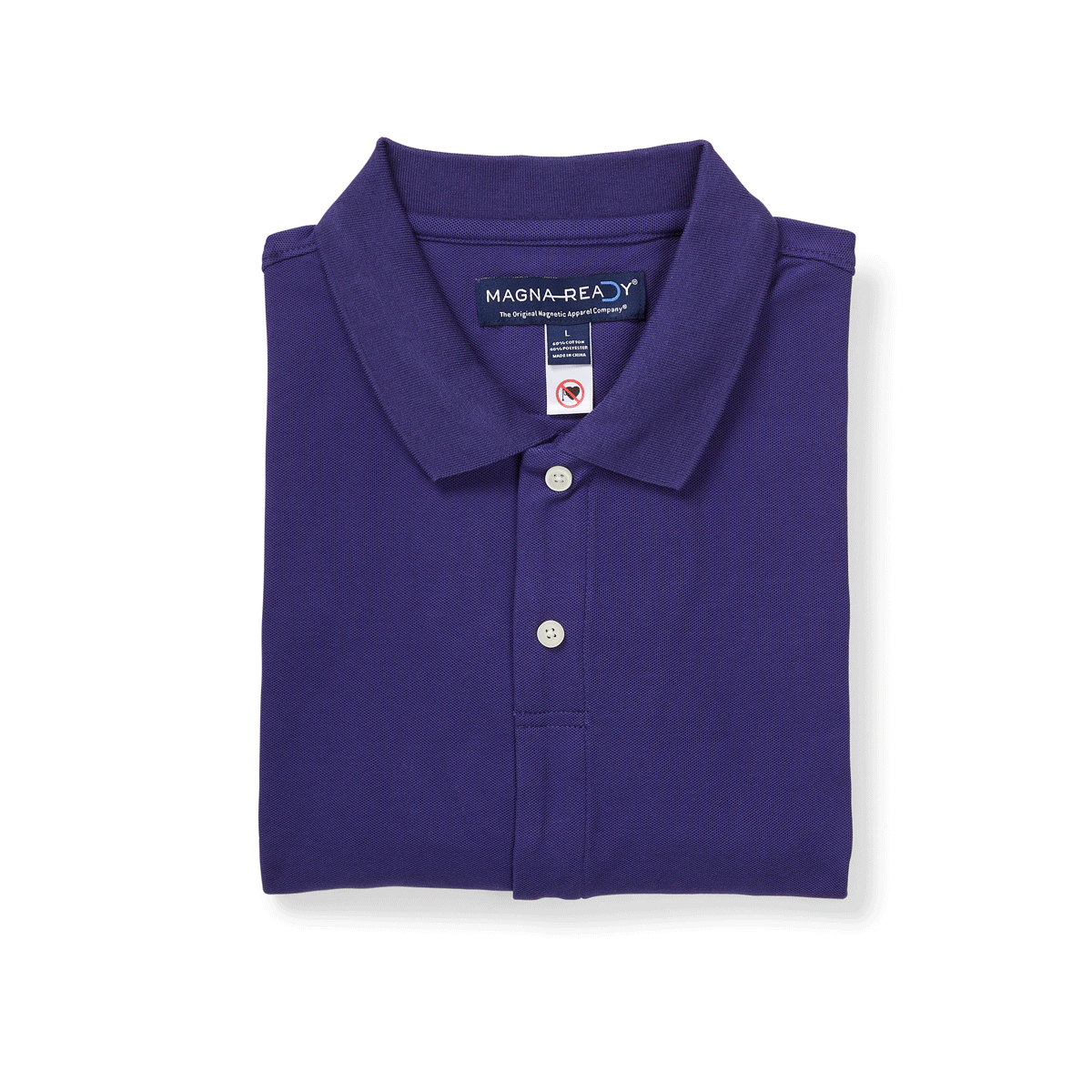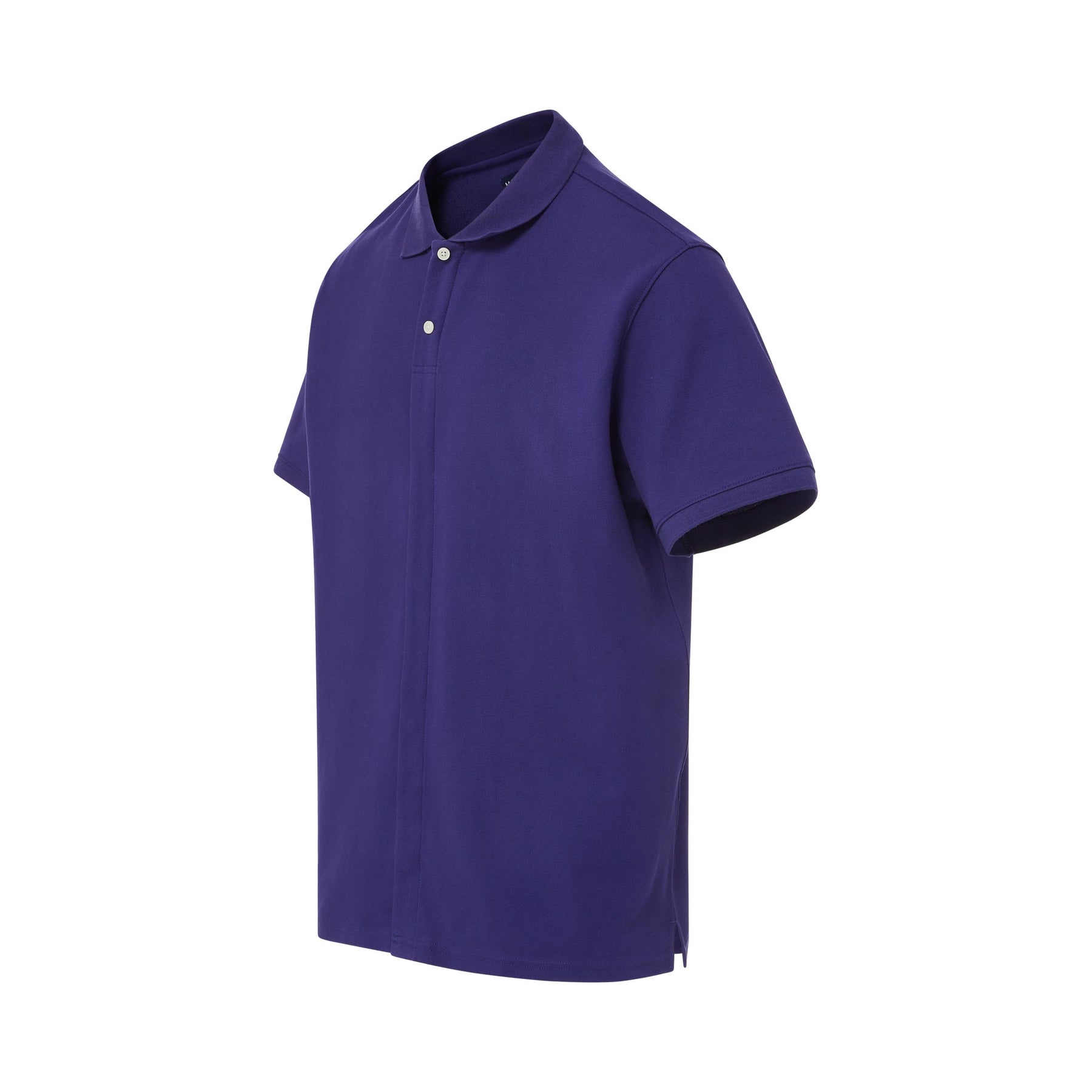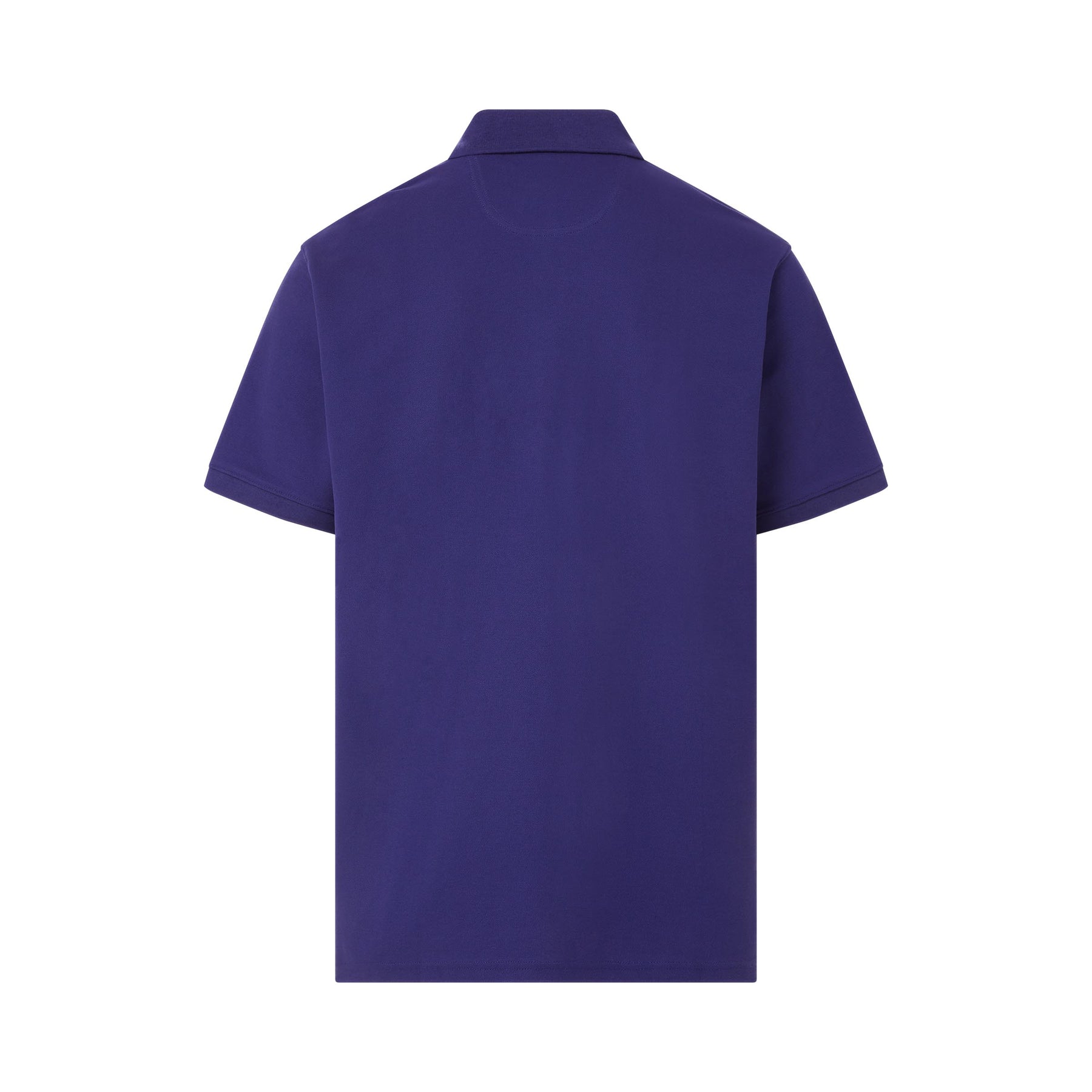 Navy Pique Knit Short Sleeve Polo with Magnetic Closures
Please Seek Physician Approval for any Implantable Device, Stent, Pacemaker, or Defibrillator.
🌟 Elevate Your Wardrobe with Our Polo Magnetized Placket - The Ultimate Fusion of Innovation and Style! 🏌️‍♂️👕
Introducing our 60% Cotton 40% Poly Knit Polo, a masterpiece of fashion and function that utilizes the groundbreaking Magna-Ready® patented technology. This exceptional polo is designed with magnetized closures at the front placket, offering you a seamless and effortless dressing experience. Whether you're heading out for a round of golf or embracing the everyday grind, this classic fit polo is here to make your life easier and more stylish. ⛳💼
✨ Magna-Ready® Innovation - Dressing Made Effortless! 🧲 Say goodbye to the struggle of traditional buttons with our innovative magnetized closures. The concealed magnetic placket provides a sleek and modern look, all while simplifying your dressing routine. It's fashion and functionality in one garment. 💃🤵
✨ Classic Fit, Unmatched Comfort! 🌞 Our polo not only excels in innovation but also in comfort. The knitted pique fabric offers a softer hand-feel, ensuring that this polo will quickly become your favorite wardrobe staple. The knitted rib collar and rib cuffs add a touch of sophistication to the classic fit, making it perfect for any occasion. 😎👌
✨ Perfect for Everyday or Golf ⛳ This versatile polo is tailored for both everyday wear and your golfing adventures. It's designed to keep you comfortable and stylish, whether you're on the course or running errands around town. The fusion of innovation and style ensures you're always dressed to impress. 🏌️‍♂️🏙️
✨ Easy Care, Timeless Elegance 🧼 Maintaining your polo is a breeze. Simply machine wash it according to the care instructions for the best performance, and it will maintain its timeless elegance. We believe that clothing should be easy to care for, so you can focus on the things that matter most. 🧺✨
Elevate your dressing game with our Polo Magnetized Placket. It's not just clothing; it's a lifestyle. Experience the future of fashion with magnetized ease and timeless elegance. 
Top quality
Handsome, well made, and easy to dress.
So helpful
Pretty color, and so washable. First day wearing it my husband fell and there was a lot of blood soaking into his shirt for hours and hours. I mentally wrote it off but after washing it--looked like new! So helpful to have something this easy care.
Great product
Love it. Worked beautifully for me. Able to put it on with only one arm. Fasteners closed and opened with ease.
Reviewing
Pique Knit Short Sleeve Polo with Magnetic Closures | MagnaReady
So nice!!!!
Easy for my brother with ALS to put on and take off!
Reviewing
Pique Knit Short Sleeve Polo with Magnetic Closures | MagnaReady
A Spring Garden!
A very generous friend gifted my husband, who has Parkinson's, several beautiful Magnaready shirts, including this one, and he is the picture of Spring! The color is subtle and the material exceptionally comfortable and light. He has a closet full of Magnaready clothing that makes dressing so much easier and makes him look so handsome!!
Karen Dempsey
Reviewing
Pique Knit Short Sleeve Polo with Magnetic Closures | MagnaReady