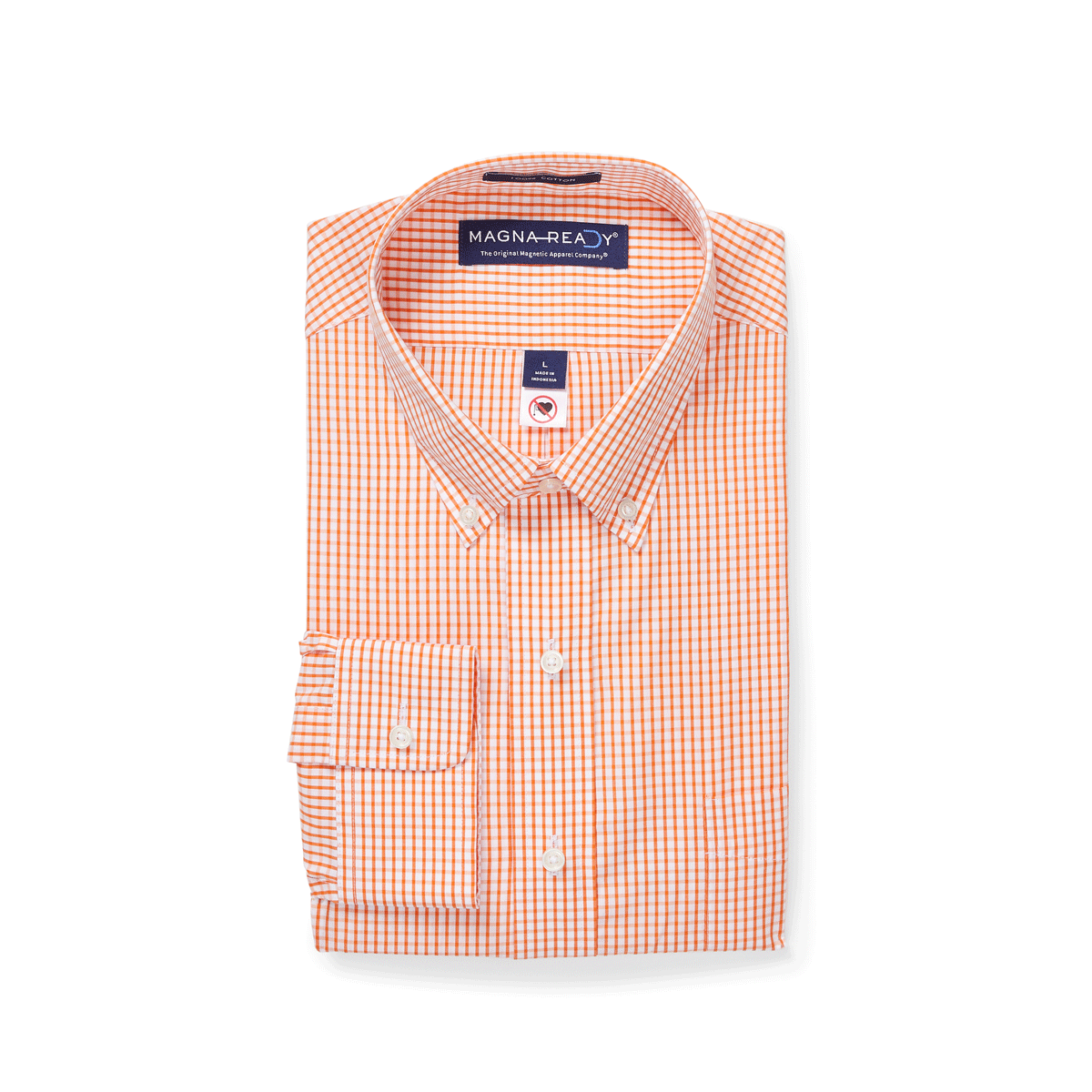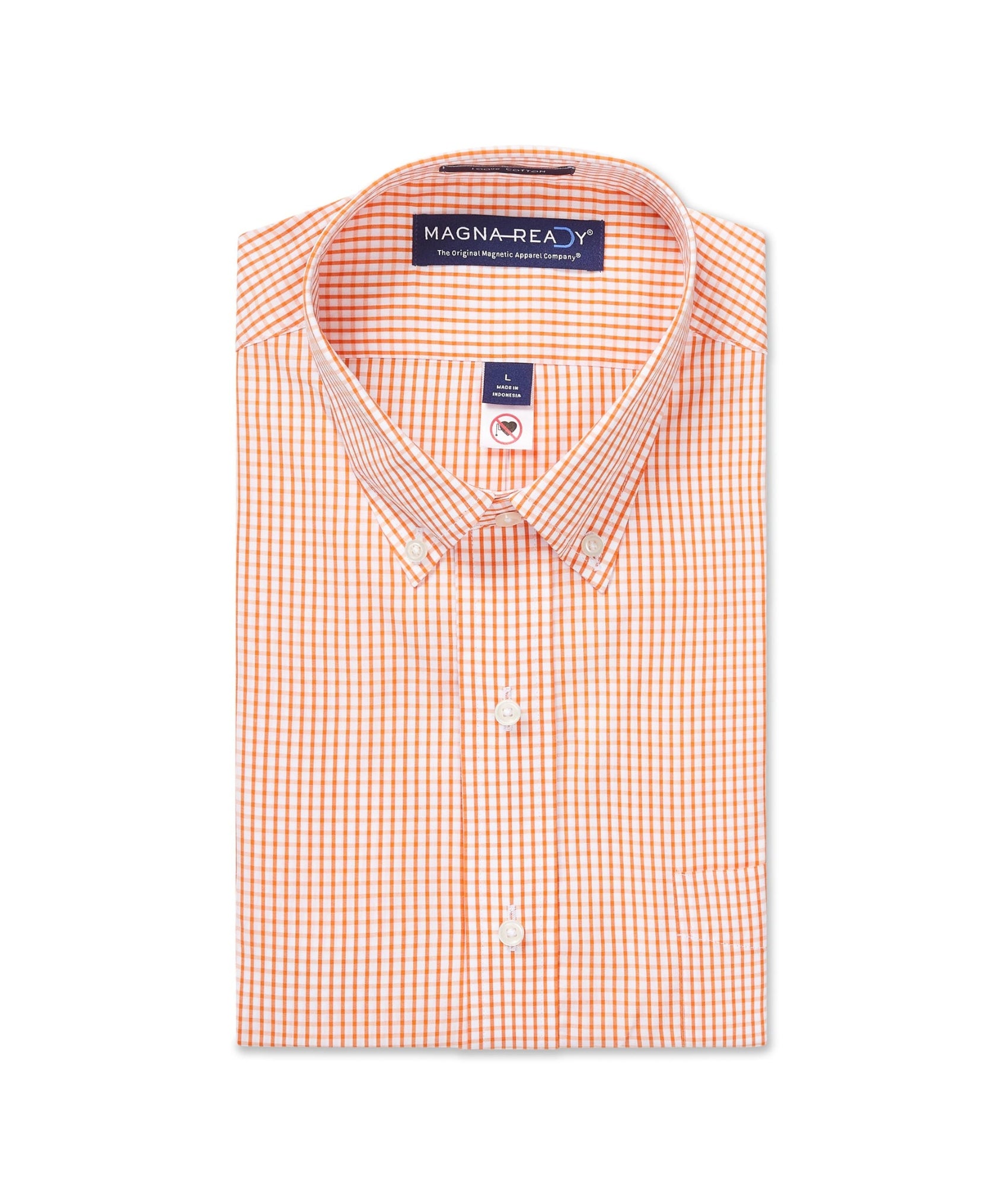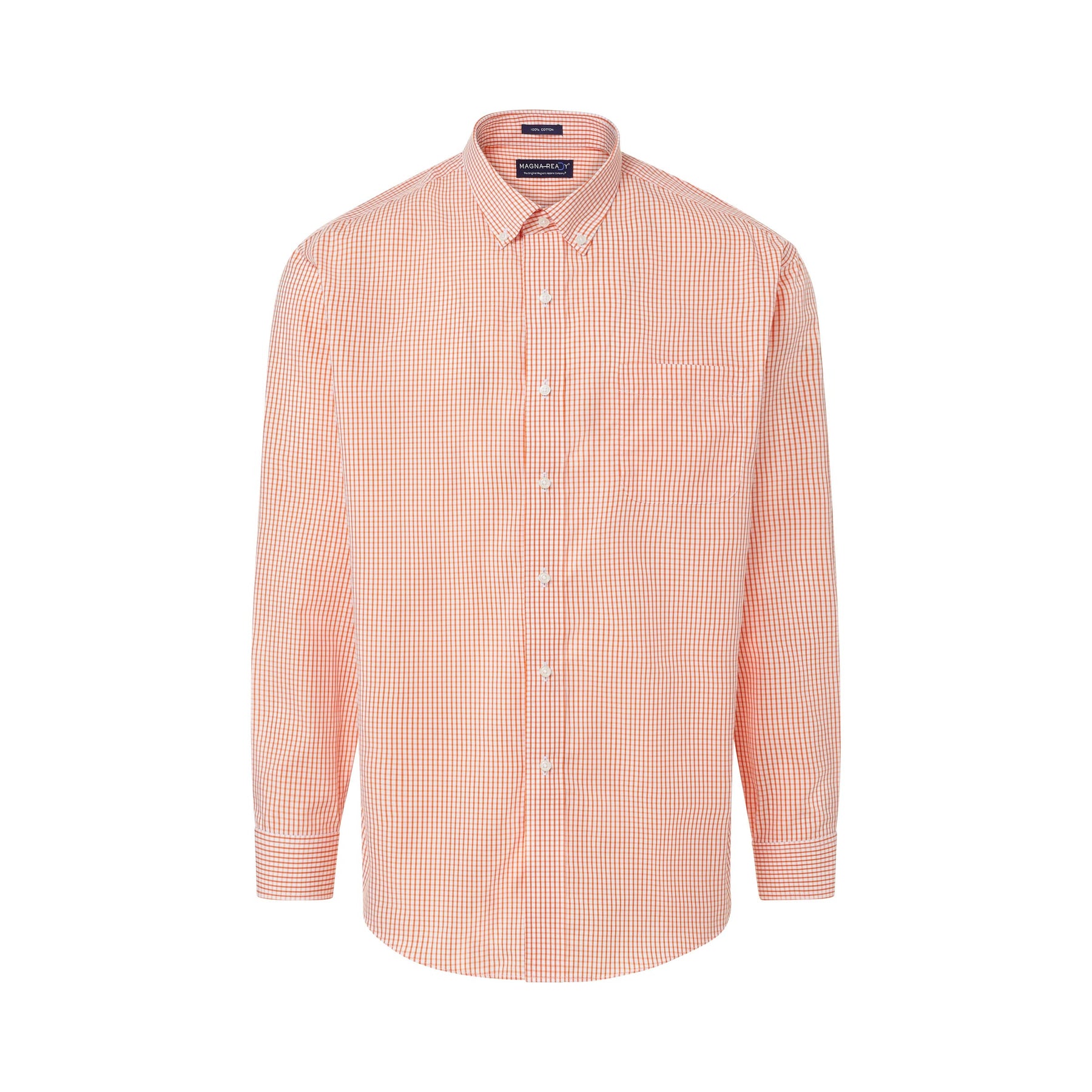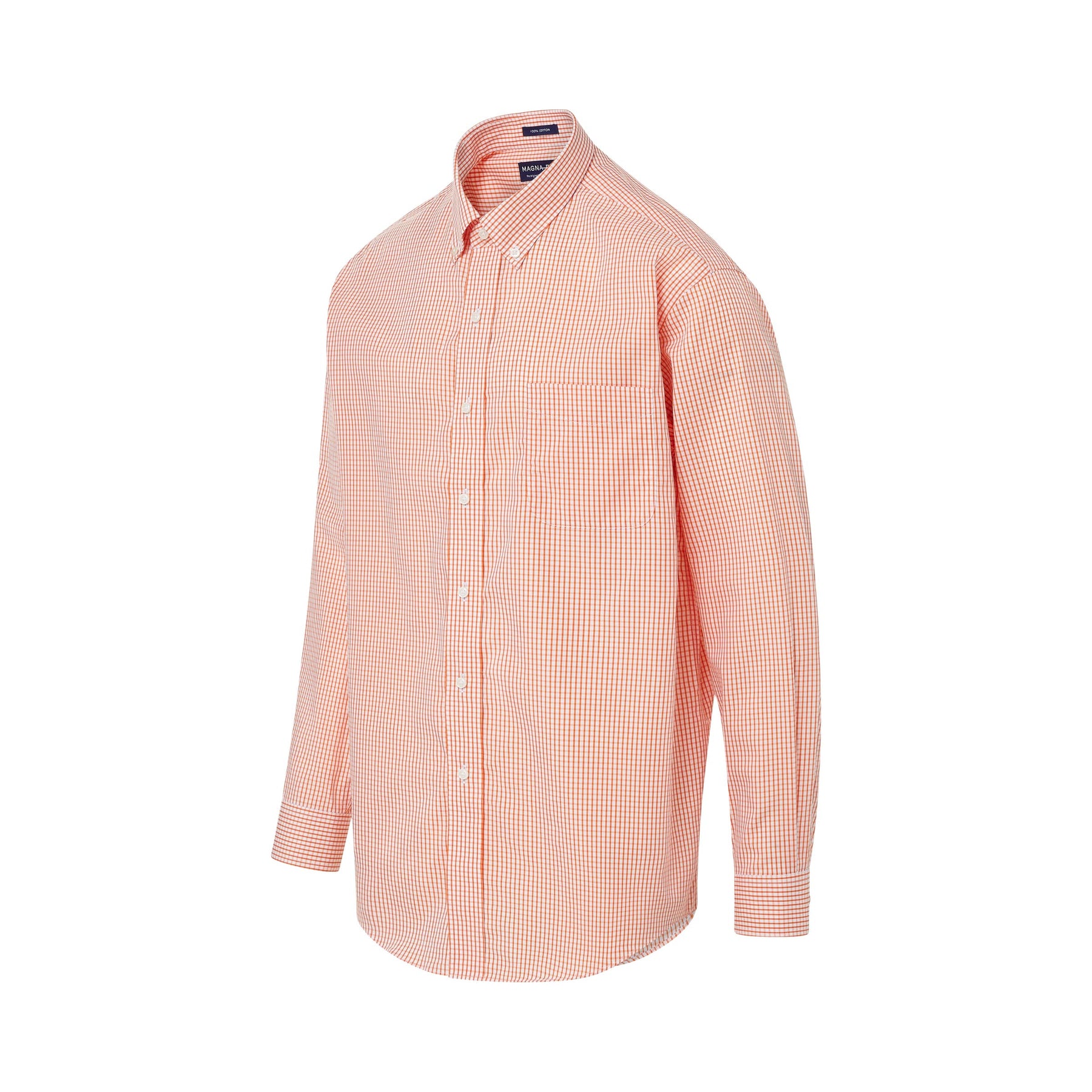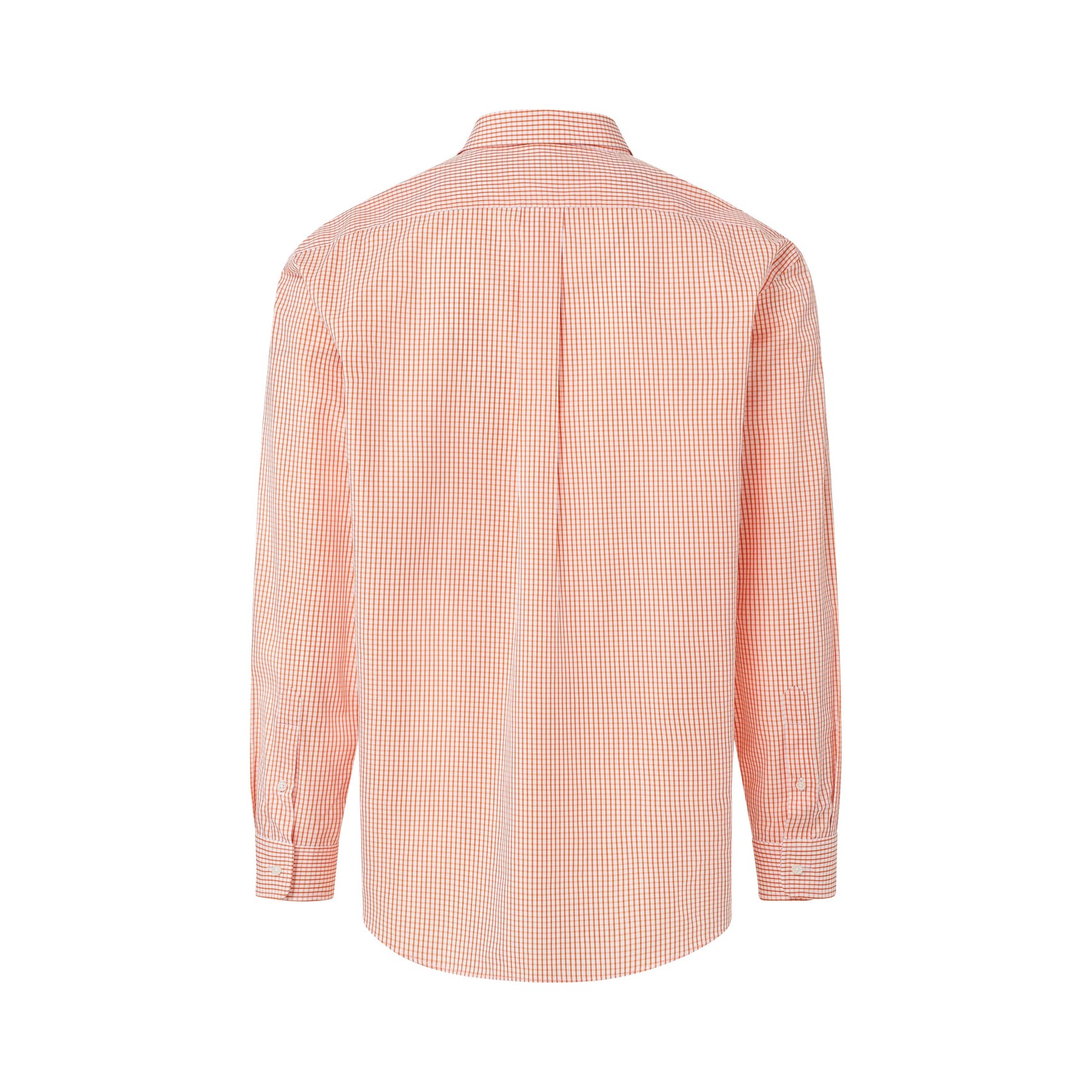 Long Sleeve Orange and White Classic Button Down Collar Plaid Shirt with Magnetic Closures
Please Seek Physician Approval If You Have Implantable Pacemaker or Defibrillator.
This traditional fit, 100 percent Cotton shirt utilizes MagnaReady® patented technology—magnetized closures at the front placket and cuffs—for ease of dressing. It's a classic multi-plaid, with a button-down collar. An Easy Care treatment and taped seams keep the shirt crisp and free from puckering. Please follow the laundering instructions for best performance.  
Features include:
rounded breast pocket,
magnetized barrel cuffs,
box pleat at the back,
and a magnetized pieced placket.
Machine wash according to care instructions for best performance. Imported.
LOVE YOU GUYS, Thank You
my relationship with dress shirts is changed forever. due to nerve damage I am unable to button or unbutton a shirt without a tool. I typically leave the shirt buttoned and put it on like a polo or t-shirt. I LOVE the magnet system. it restores a feeling of normalcy to my world