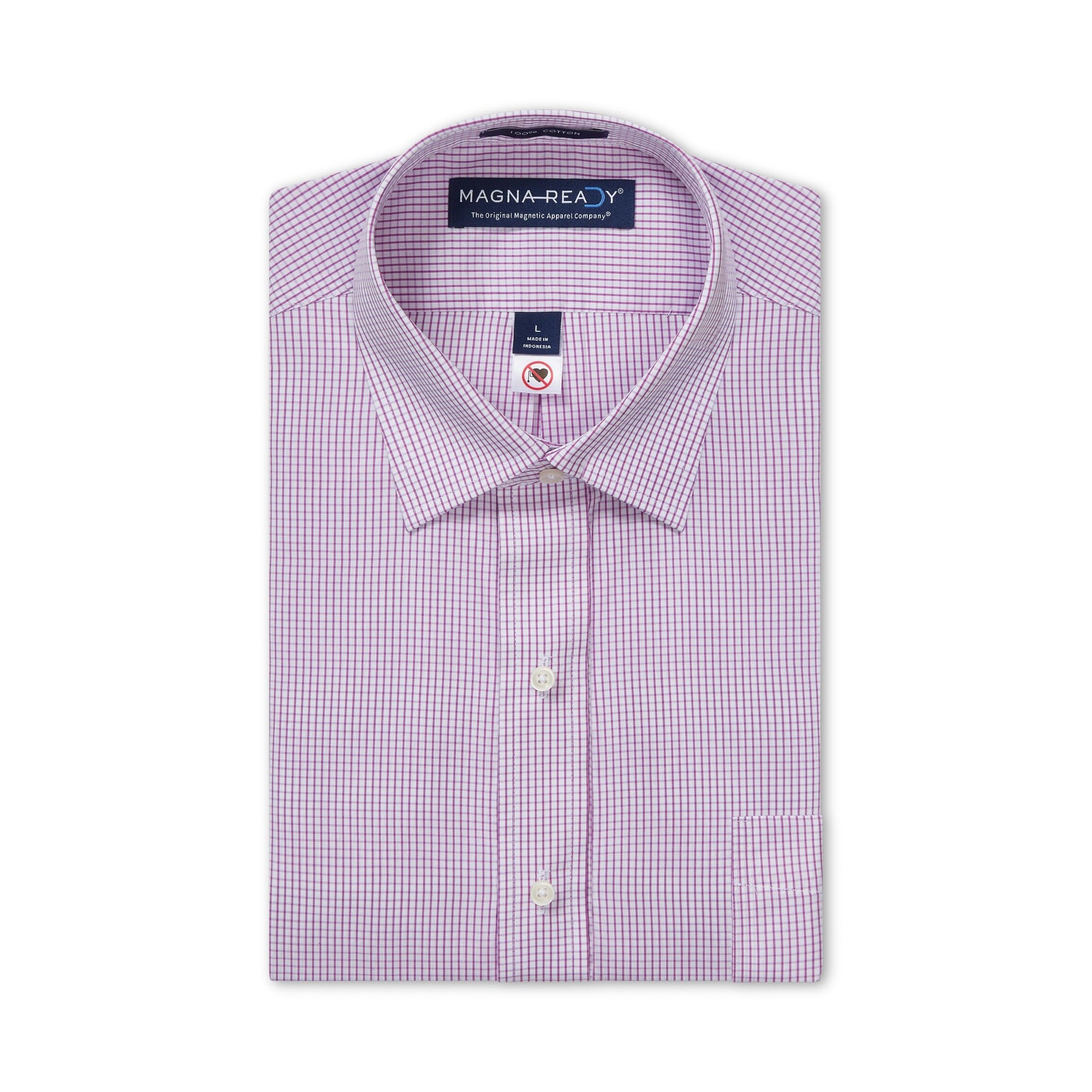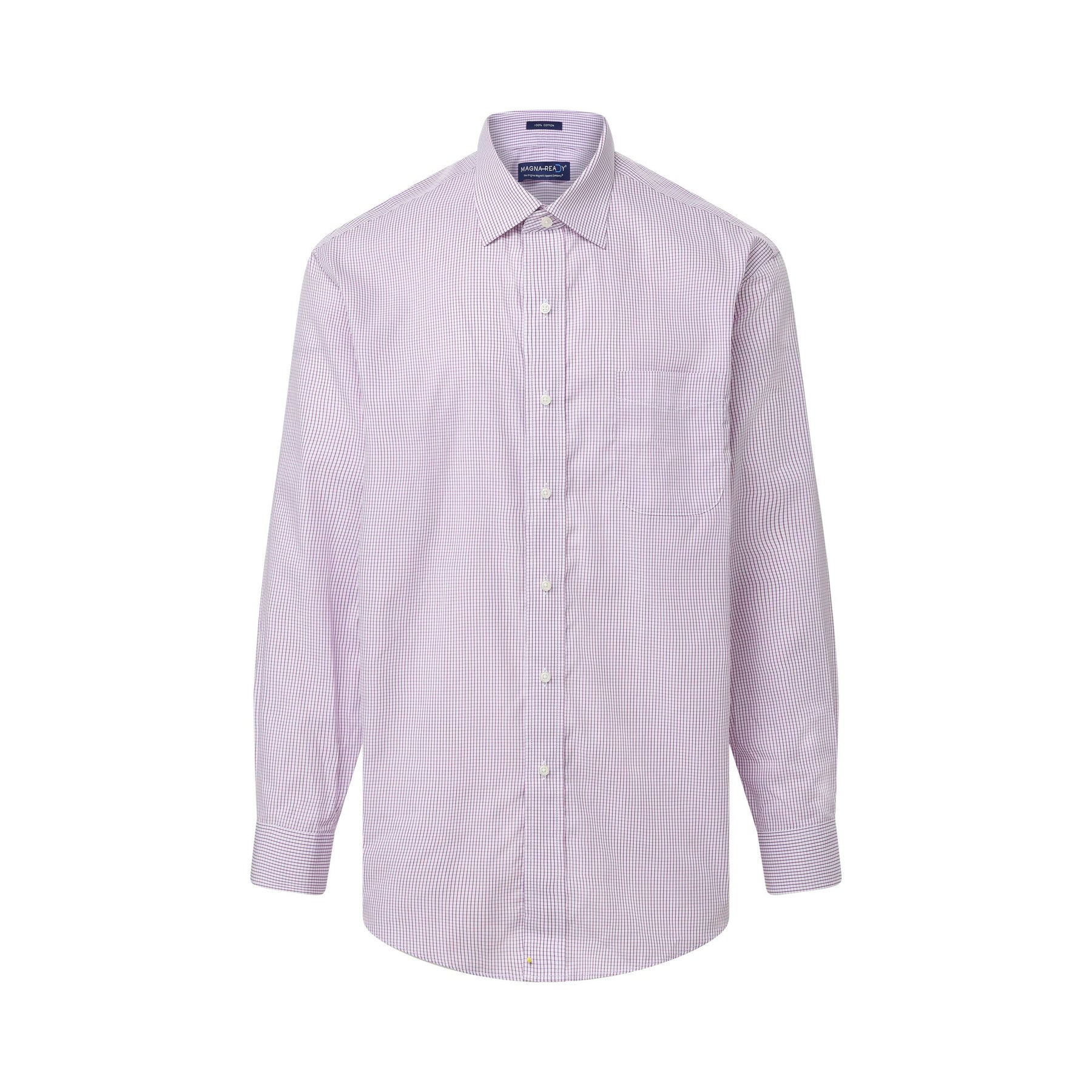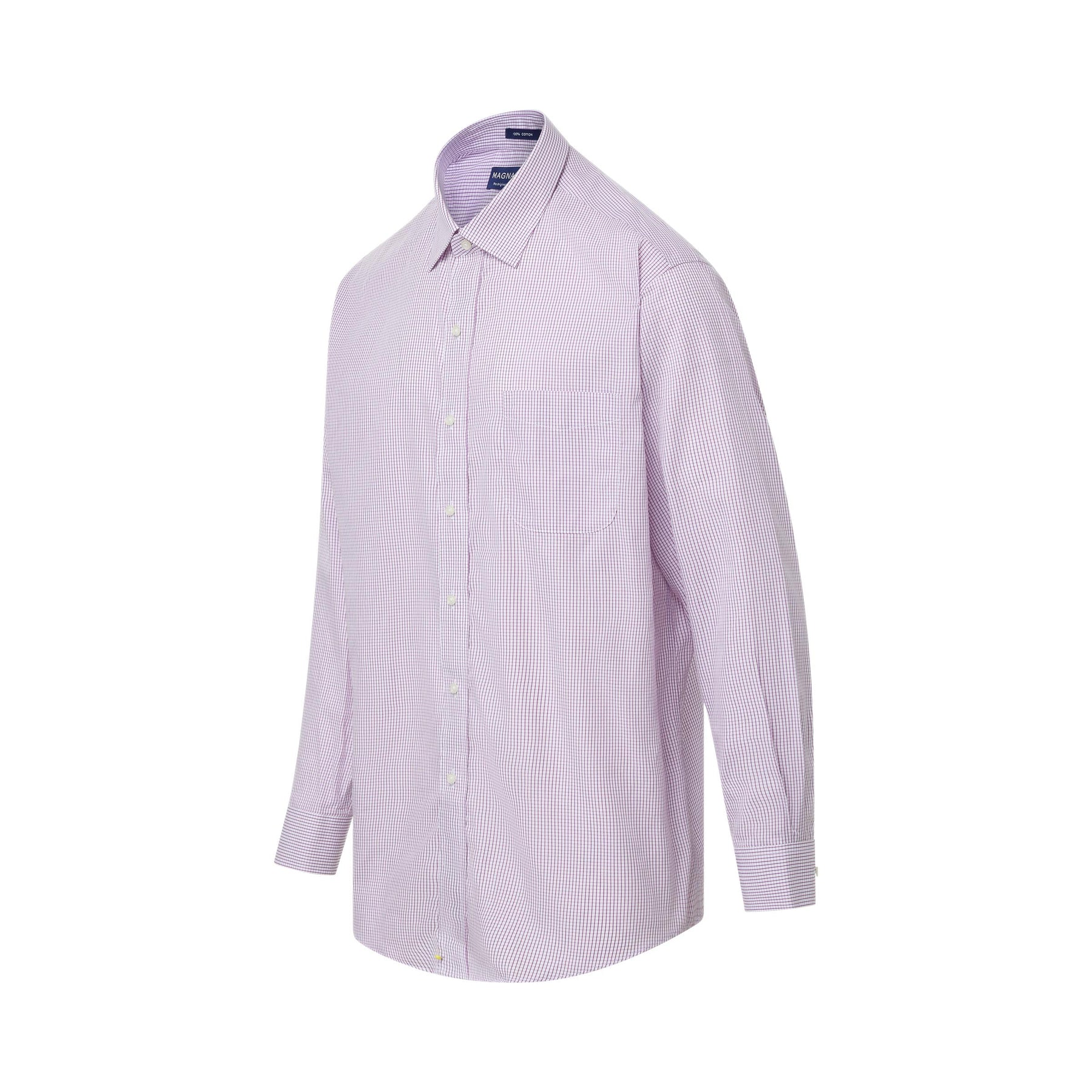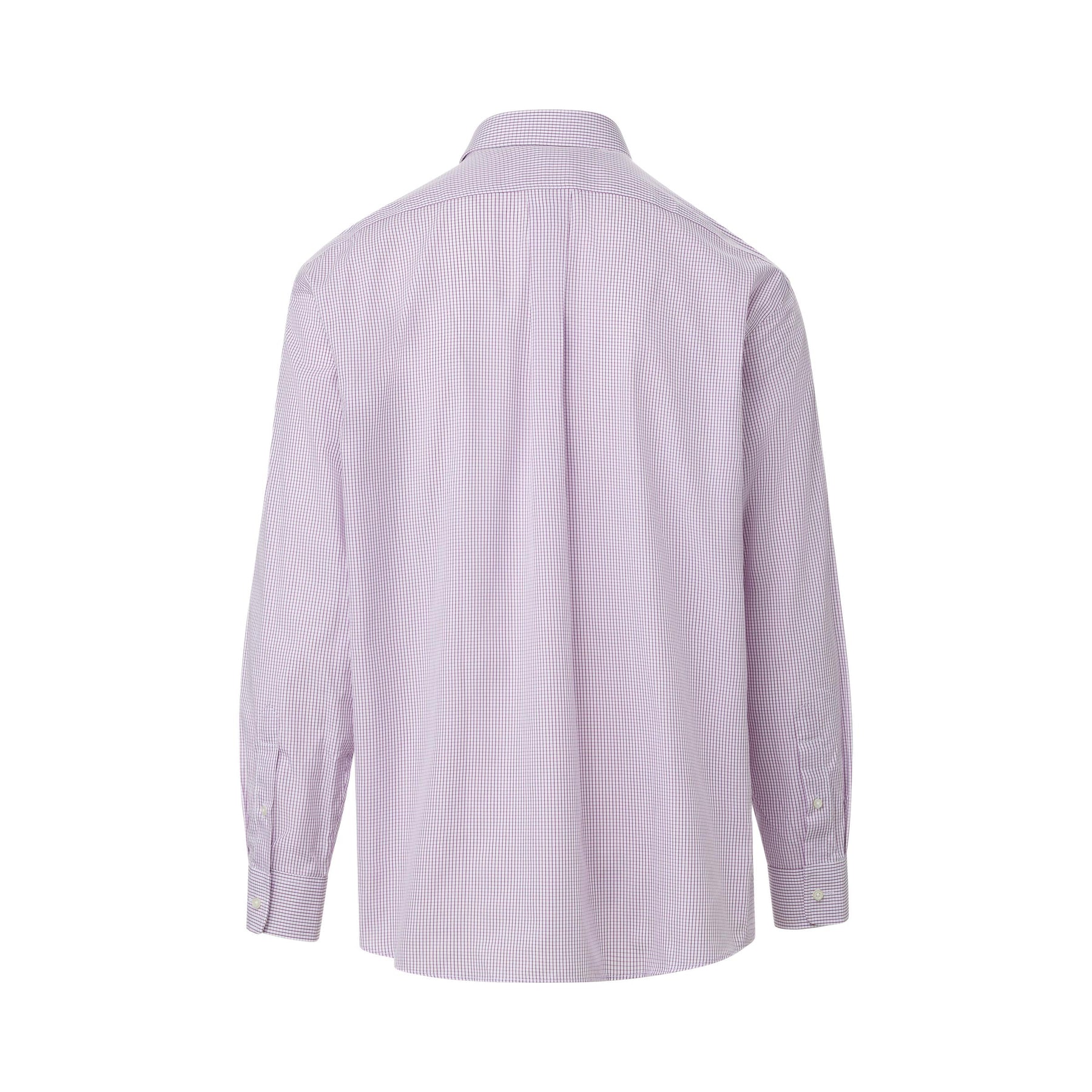 Burgundy Micro Check Long Sleeve 'Ryan' Dress Shirt with Magnetic Closures
Please Seek Physician Approval for any Implantable Device, Stent, Pacemaker, or Defibrillator. 
Introducing the 'Ryan' Spread Collar Shirt: Where Classic Style Meets Modern Innovation
👔 Elevate your wardrobe with the 'Ryan' Spread Collar Shirt, a timeless piece that effortlessly combines classic style with cutting-edge MagnaReady® patented adaptive technology. Say goodbye to the hassle of traditional buttons and hello to the future of stress-free dressing.
🧲 Magnetic Ease: Getting dressed has never been this smooth. The 'Ryan' shirt features magnetized closures, making fastening a breeze. No more fumbling with buttons; just let the magnets do their magic for a seamless, frustration-free dressing experience.
👔 Traditional Fit, Modern Comfort: With its traditional fit, the 'Ryan' shirt offers a look that's both timeless and versatile. Crafted from 100% cotton poplin, it provides a soft, comfortable touch against your skin, ensuring you feel as good as you look. Left chest pocket!
🌟 Easy-Care Luxury: Experience the convenience of an easy-care, easy-to-iron fabric finish that keeps your shirt looking impeccable. No more struggling with wrinkles; the 'Ryan' shirt stays crisp and polished, even on your busiest days.
👌 Impeccable Detailing: Every detail matters, and the 'Ryan' shirt knows it. Taped seams ensure the shirt maintains its crispness and avoids puckering. Features like the rounded breast pocket, magnetized barrel cuffs, side pleats at the back yoke, and a magnetized pieced placket add a touch of sophistication.
🌀 Easy Maintenance: Worried about high-maintenance care routines? Don't be. The 'Ryan' shirt is machine washable. Just follow the care instructions for the best performance, and it will stay looking fantastic.