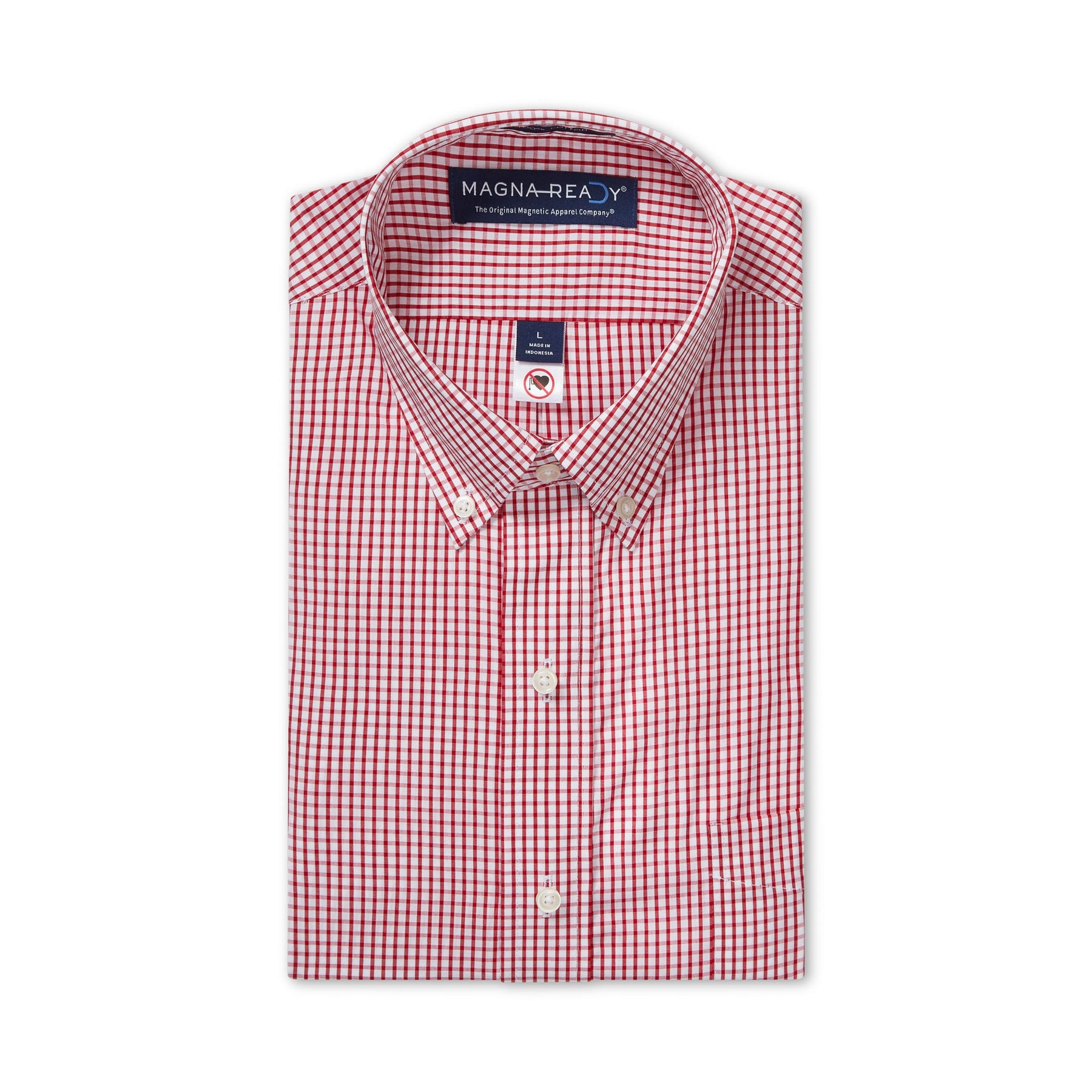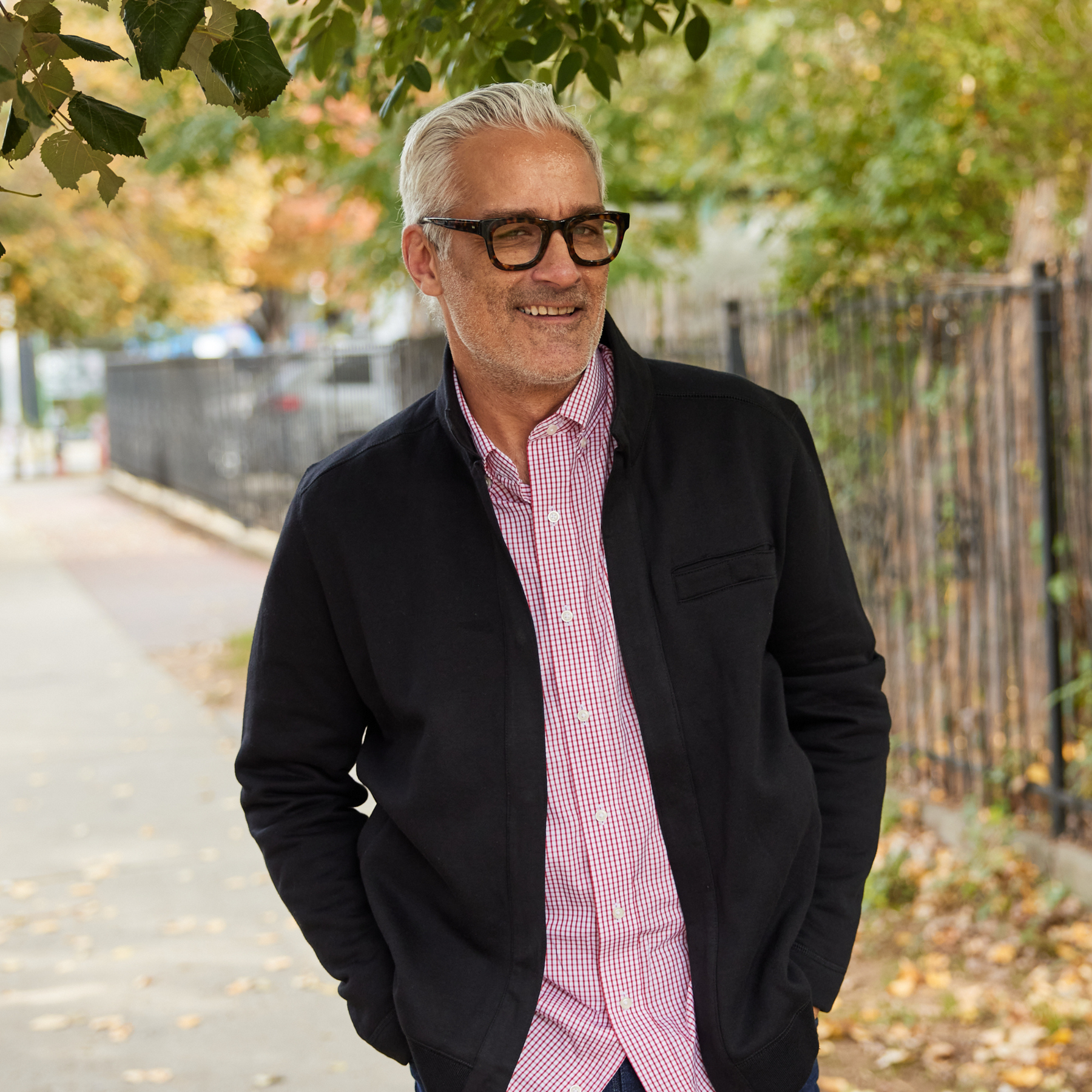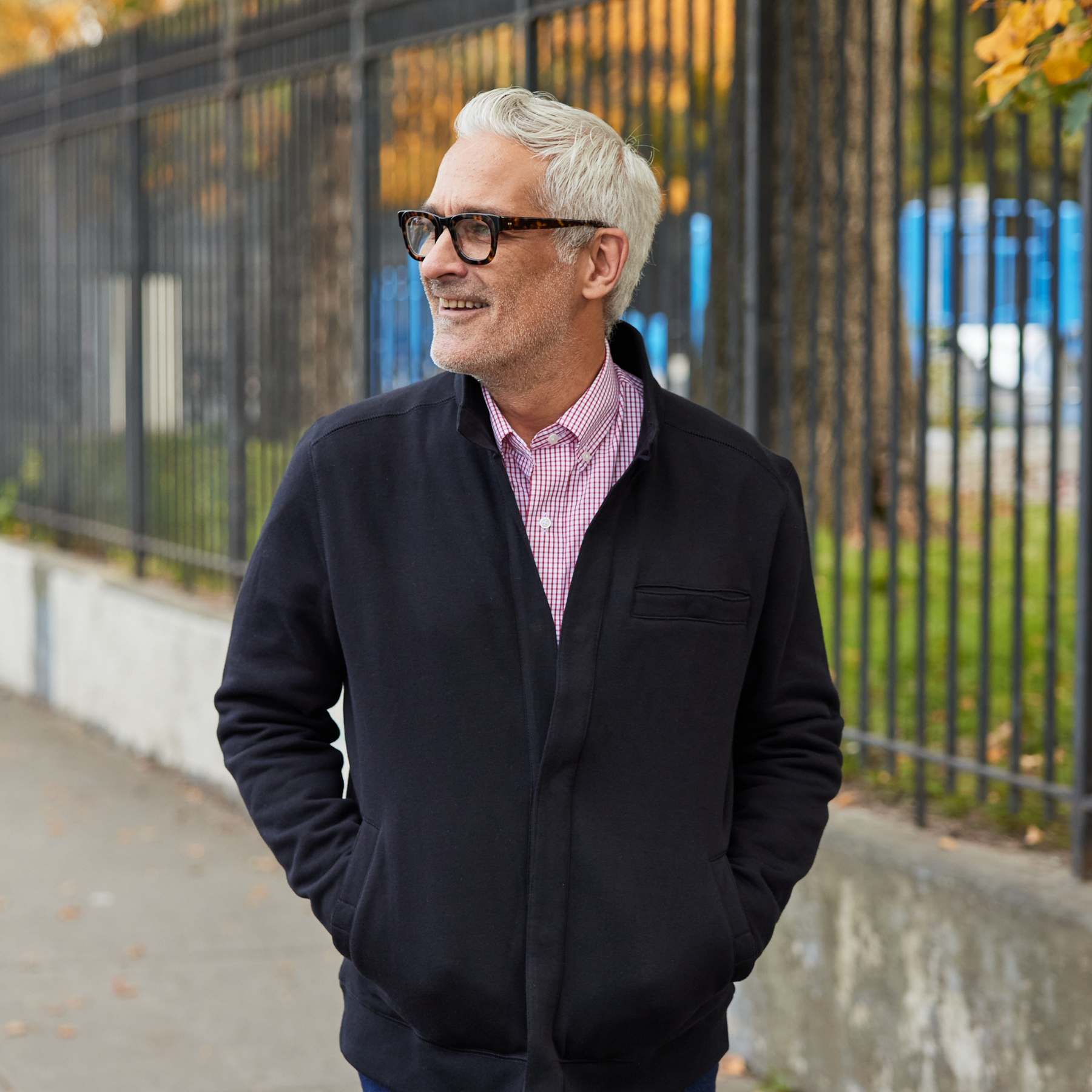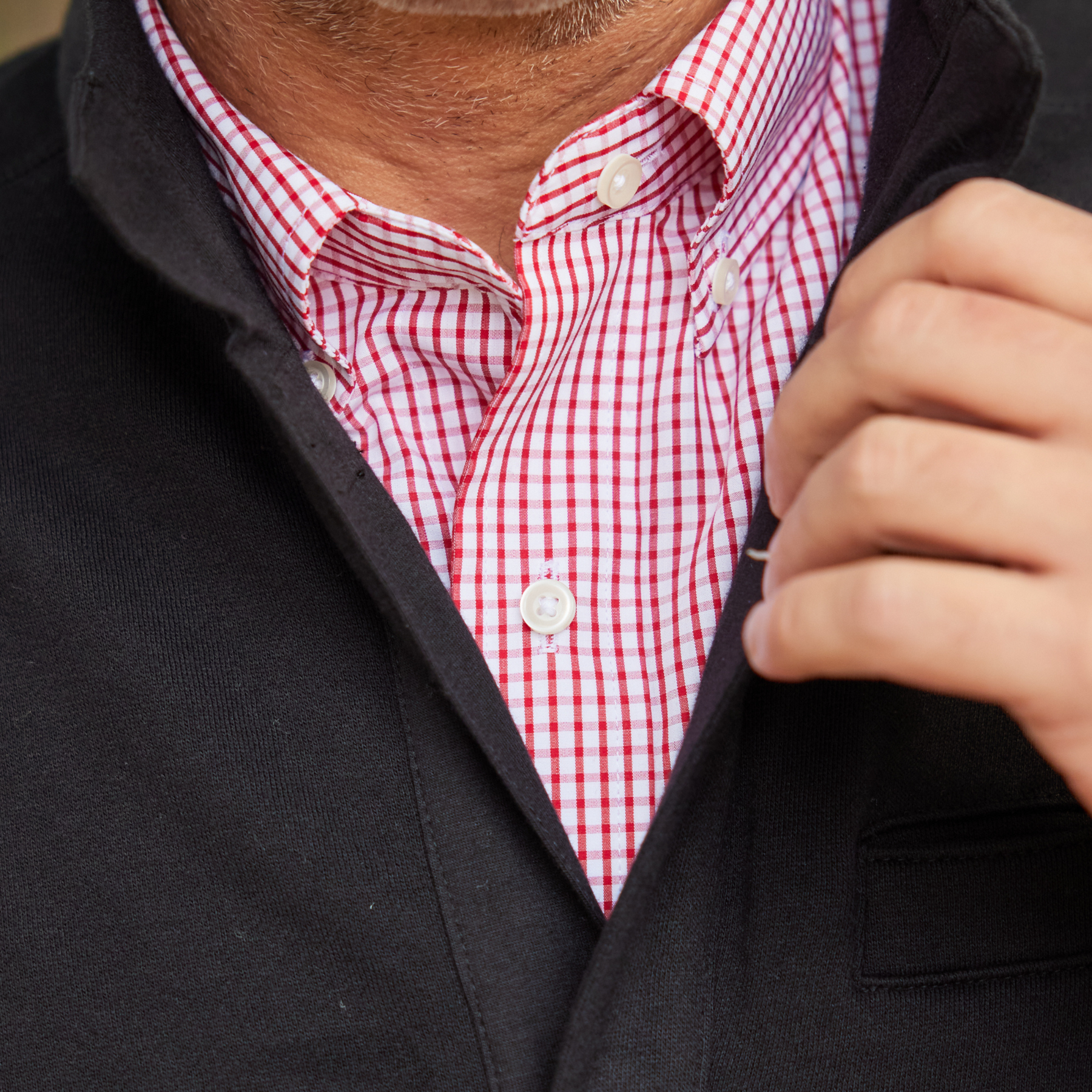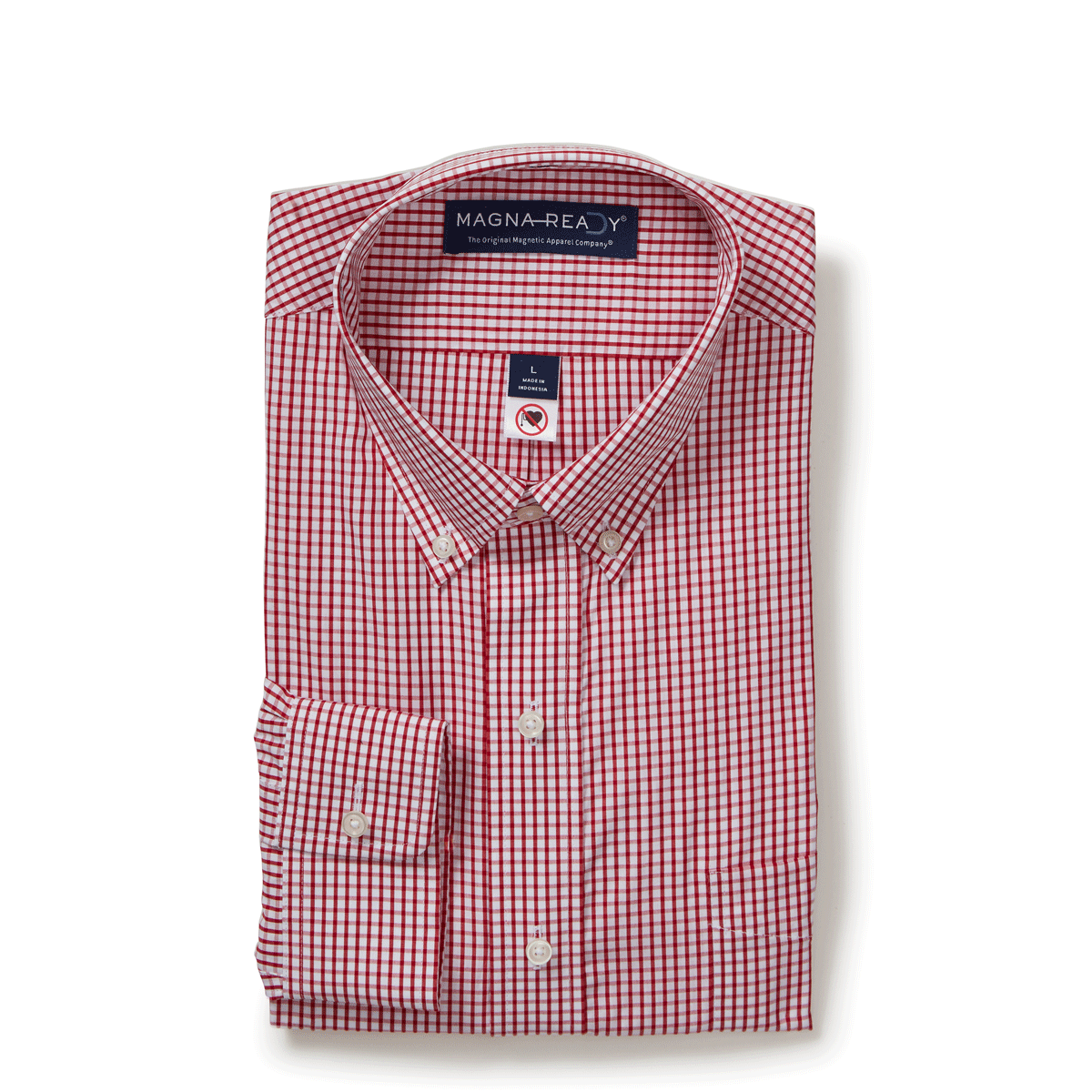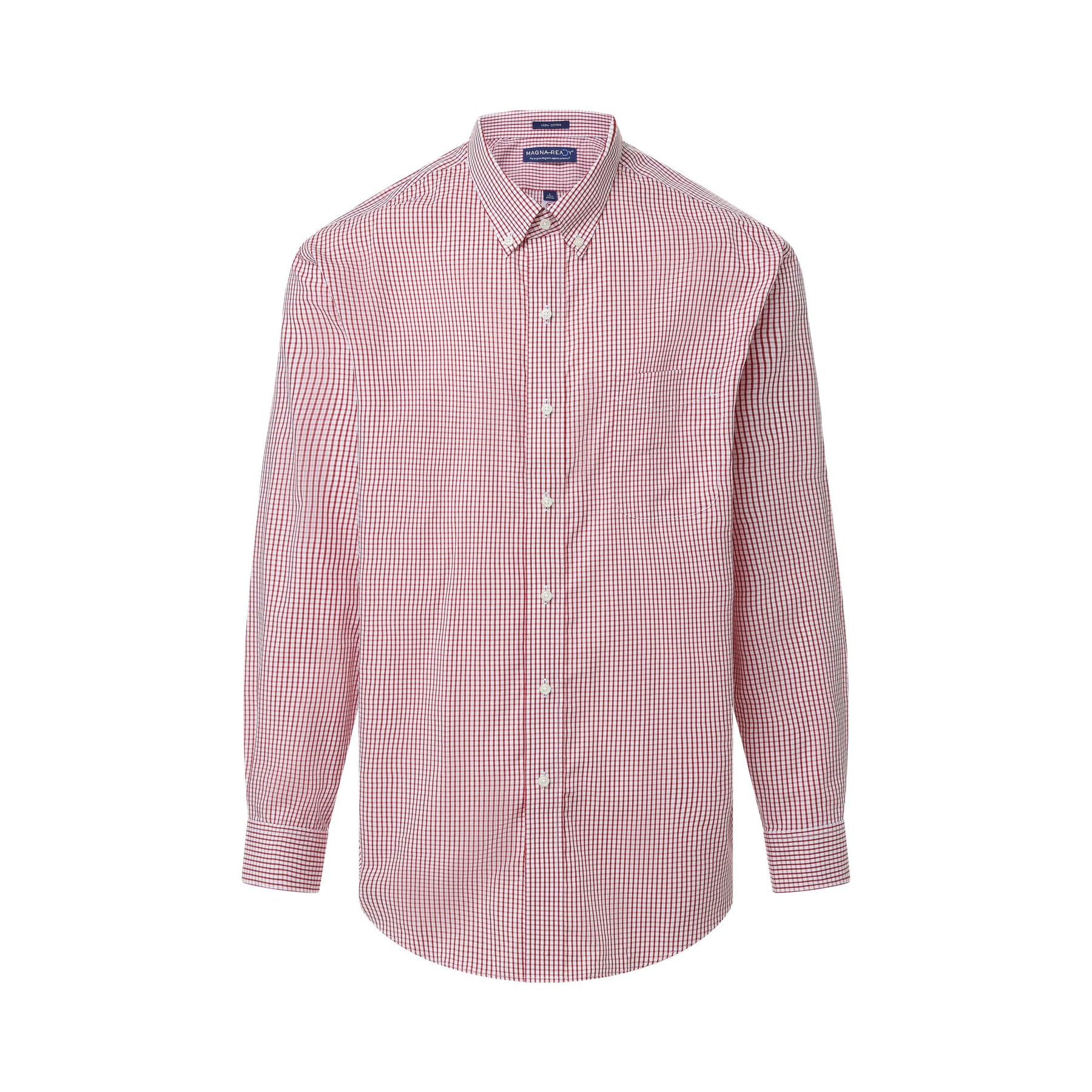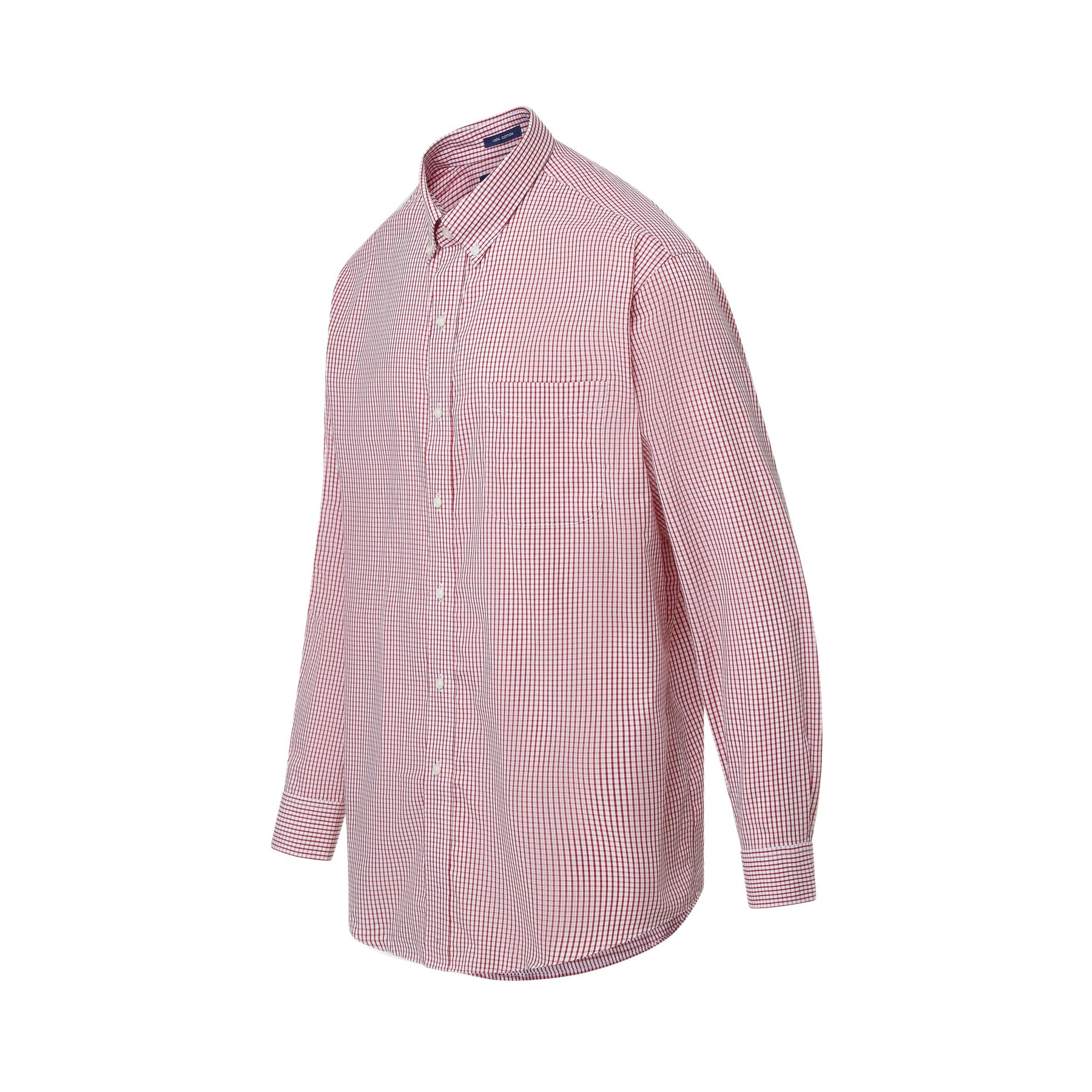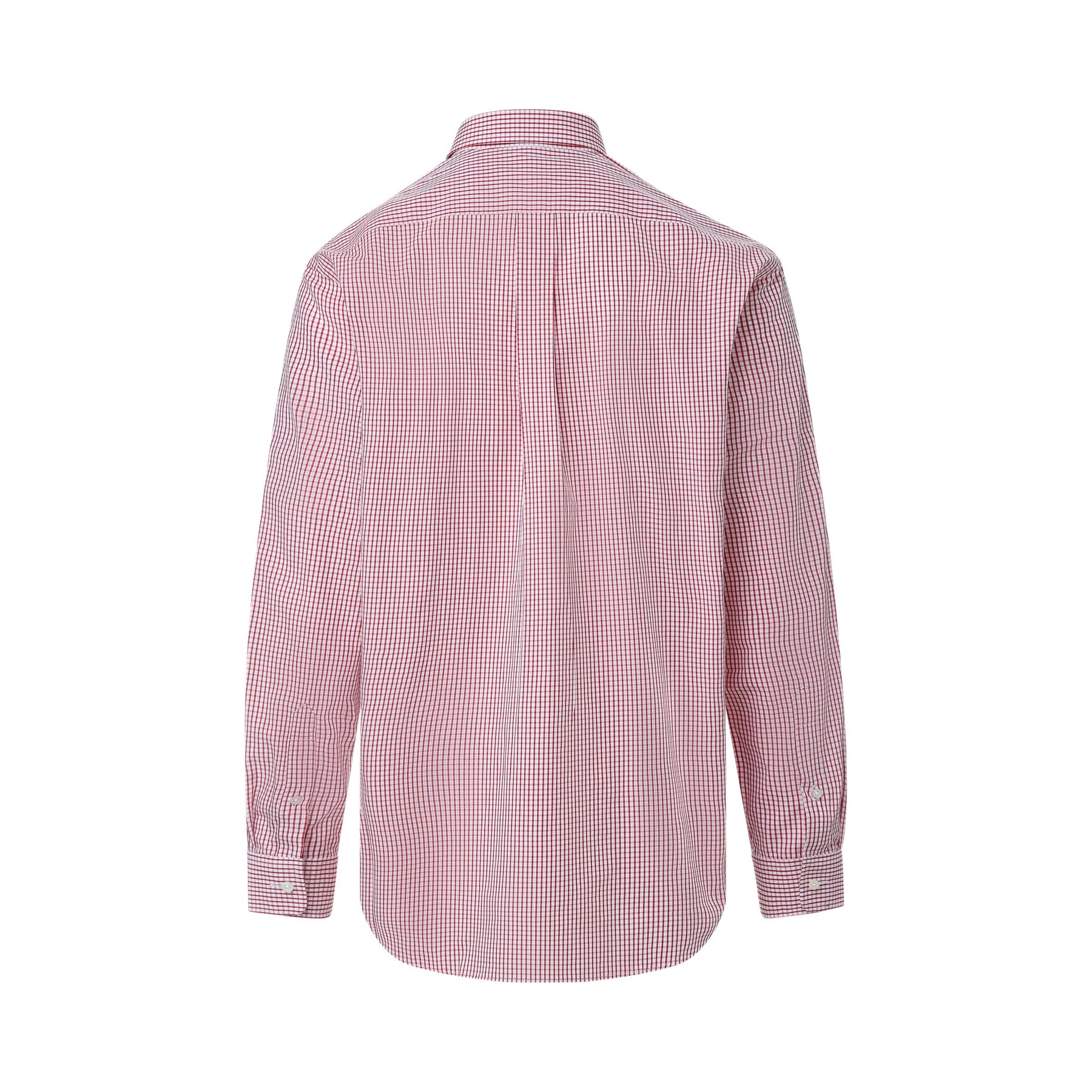 Red and White Long Sleeve Button Down Collar Classic Plaid Shirt with Magnetic Closures
Please Seek Physician Approval for any Implantable Device, Stent, Pacemaker, or Defibrillator. 
🧲Introducing the Ultimate Fusion of Classic Style and Modern Convenience: The MagnaReady® 100% Cotton Traditional Fit Shirt!

👔 Elevate Your Wardrobe: Step into a world where timeless fashion meets cutting-edge innovation. Our traditional fit shirt, crafted from 100% cotton, celebrates classic style with a modern twist. Say hello to hassle-free dressing thanks to MagnaReady® patented technology.

⚡ Effortless Dressing: Tired of the button struggle? Embrace the future with magnetized closures at the front placket and cuffs. With a gentle touch, fastening and unfastening becomes a breeze, leaving you looking sharp without the fuss.

🎨 Classic Multi-Plaid: Our shirt boasts a classic multi-plaid design, the perfect blend of sophistication and versatility. Paired with a button-down collar, it's ideal for casual and formal occasions, making it a must-have in any gentleman's wardrobe.

🌟 Stay Impeccably Crisp: The Easy Care treatment and taped seams work tirelessly behind the scenes to keep your shirt crisp and free from puckering. It's like having a personal stylist ensuring you always look your best.

👌 Attention to Detail: We've left no stone unturned in perfecting this shirt. Features include a rounded breast pocket for added convenience, magnetized barrel cuffs for a polished finish, a box pleat at the back for comfort, and a magnetized pieced placket for a seamless look.

🧼 Easy Maintenance: Keeping your shirt in top-notch condition is a breeze. Follow the provided laundering instructions for optimal performance, and your MagnaReady® shirt will continue to impress.

Upgrade your wardrobe with the MagnaReady® 100% Cotton Traditional Fit Shirt – where style meets innovation. Experience the future of dressing, and rediscover the joy of looking your best effortlessly.