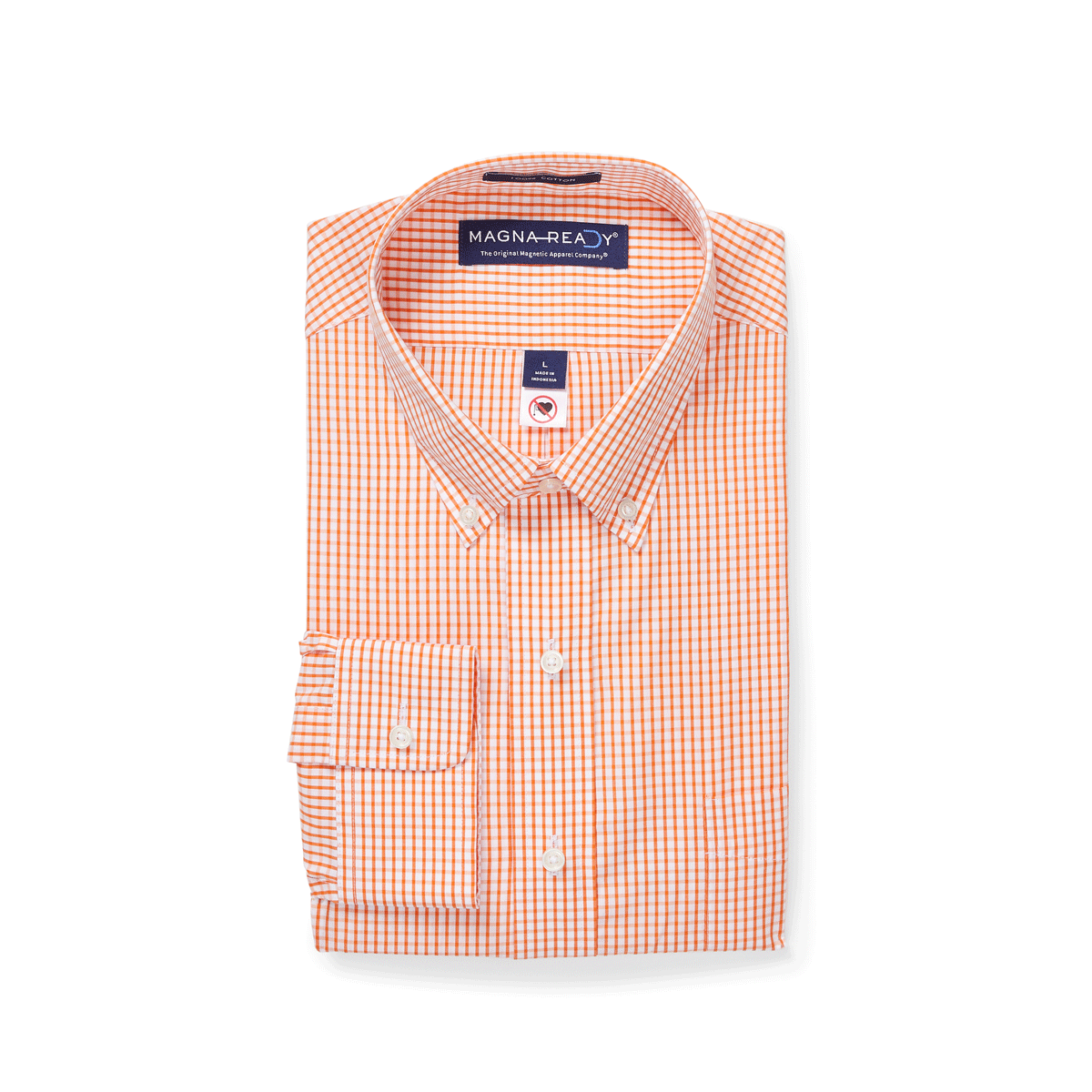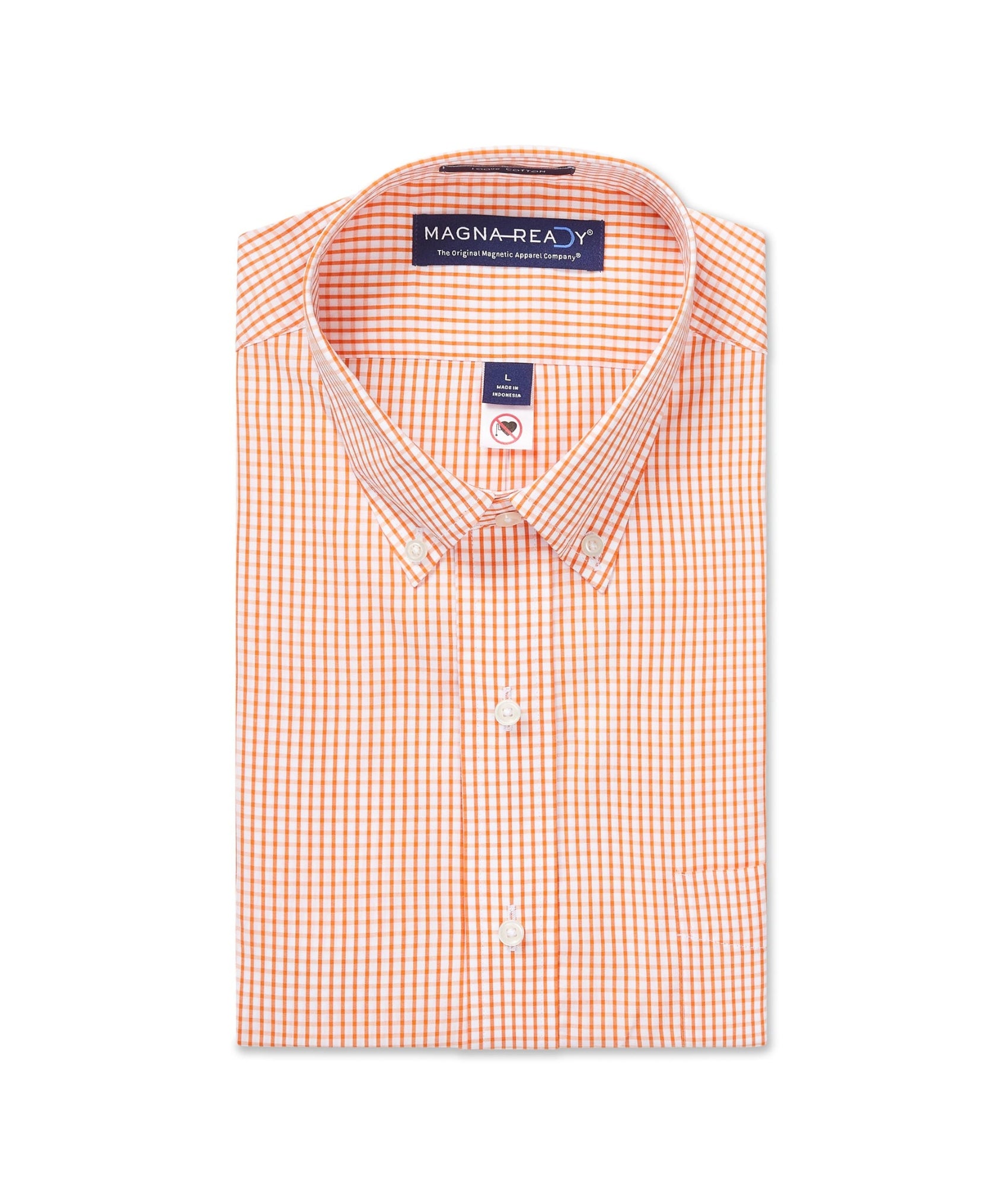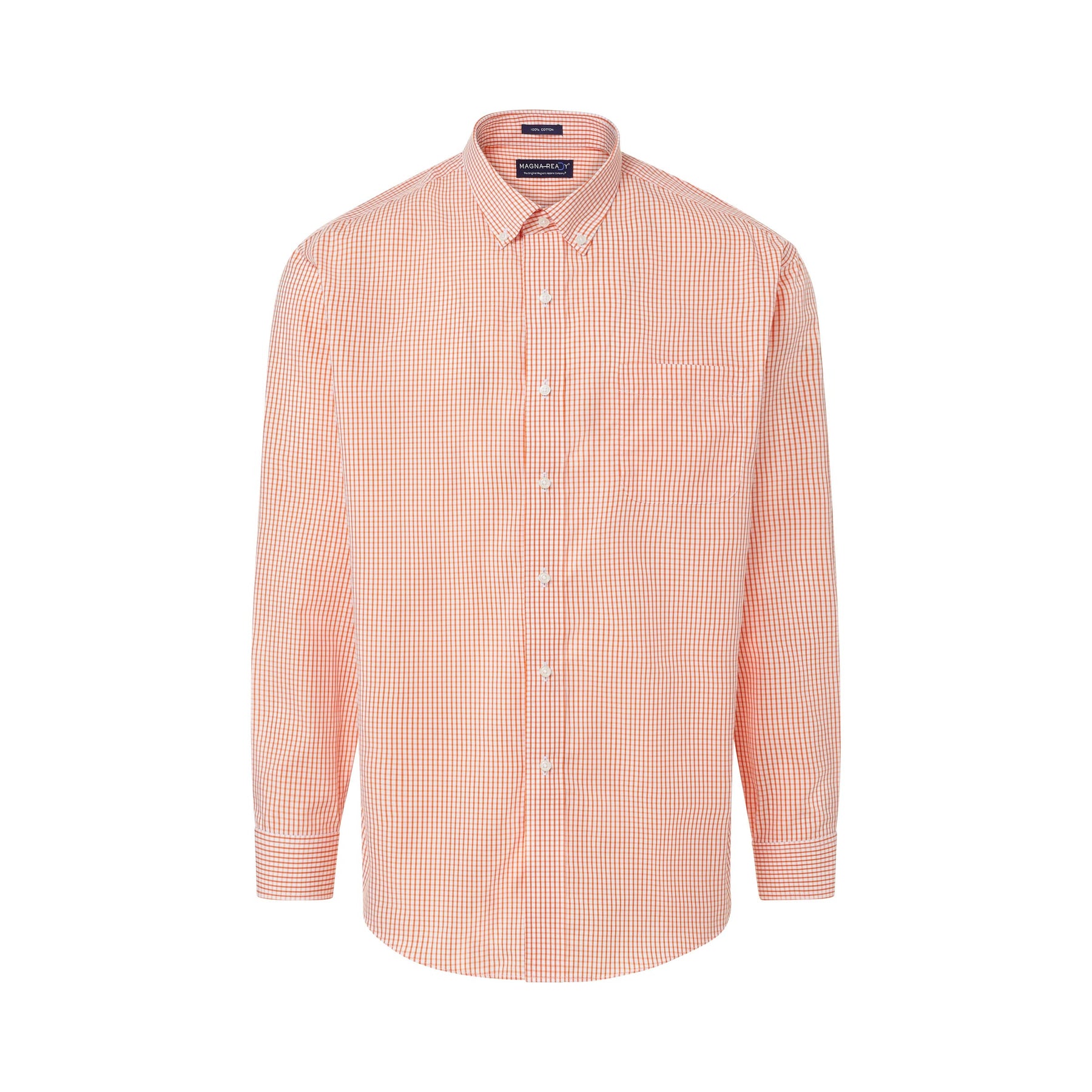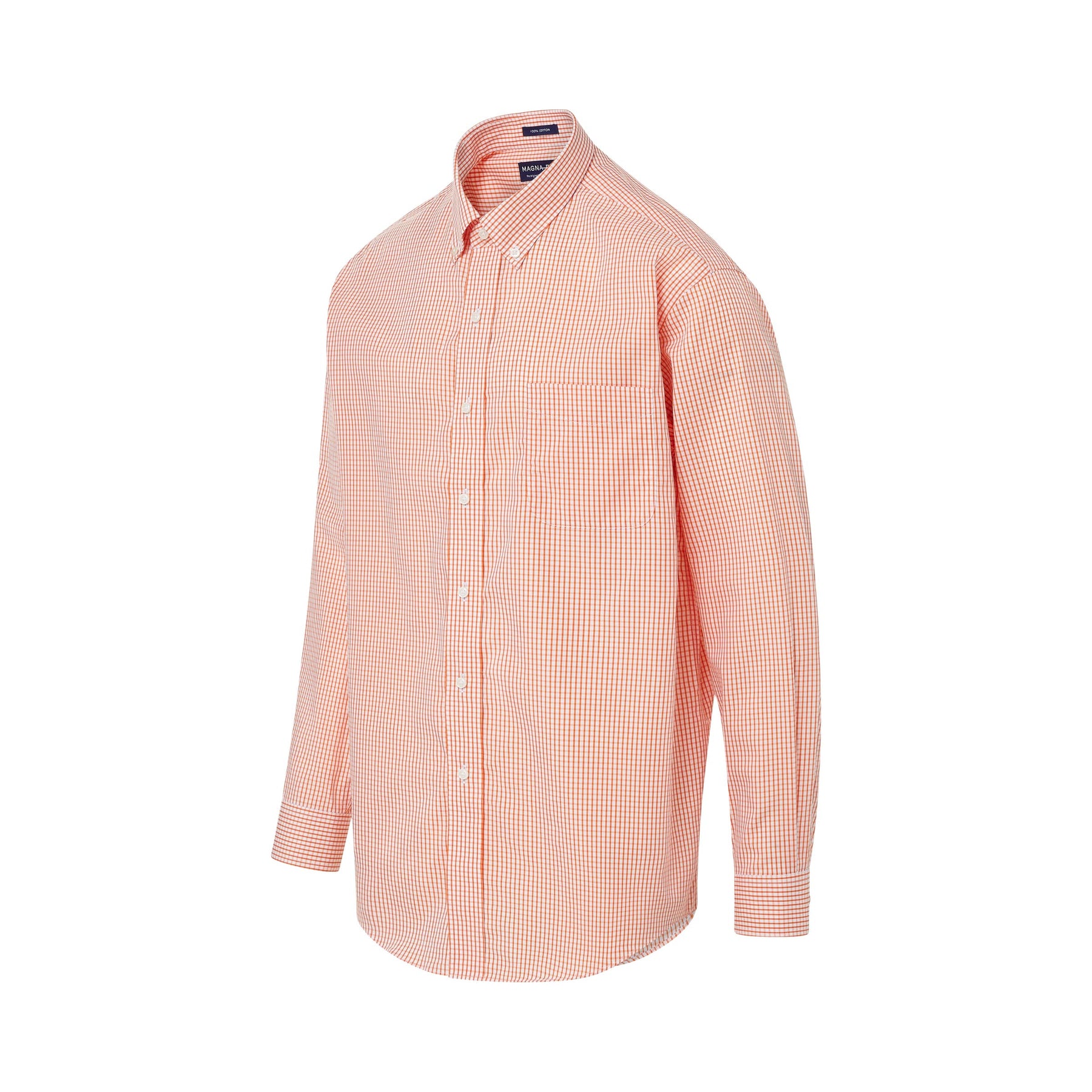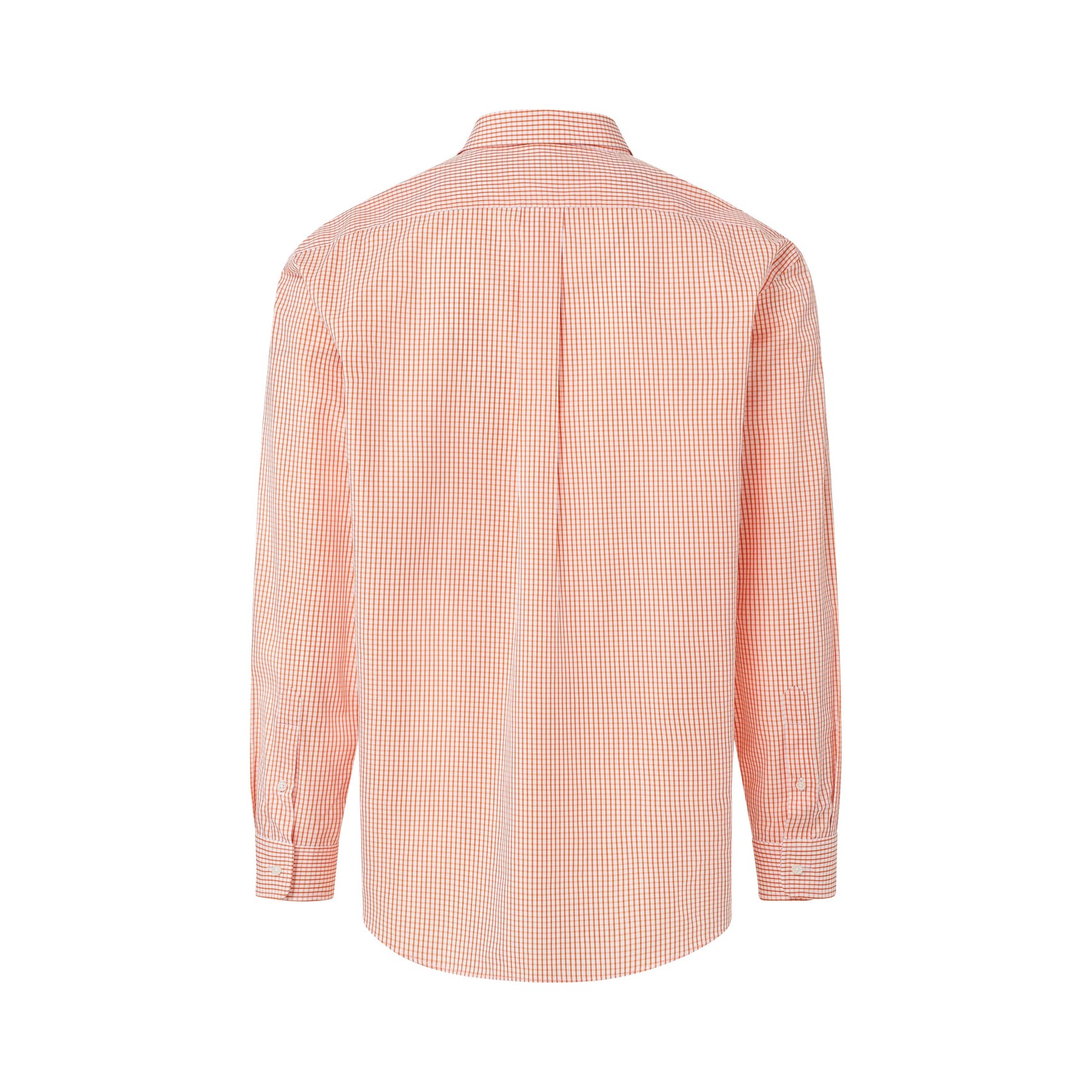 Long Sleeve Orange and White Classic Button Down Collar Check Shirt with Magnetic Closures
Please Seek Physician Approval for any Implantable Device, Stent, Pacemaker, or Defibrillator. 
Introducing the MagnaEase Classic Cotton Shirt - Where Style Meets Innovation!
Are you tired of fumbling with buttons and struggling to get dressed in the morning? Say goodbye to those wardrobe woes with our MagnaEase Classic Cotton Shirt. This shirt marries timeless style with cutting-edge technology to make your daily dressing routine a breeze.
👔 Classic Multi-Plaid Design: With a classic multi-plaid pattern and a button-down collar, this shirt effortlessly blends tradition and modernity. It's perfect for any occasion, whether you're headed to the office, a casual gathering, or a special night out.
🧲 Magnetic Closures: The secret behind this shirt's ease of dressing lies in our patented MagnaReady® technology. Say hello to magnetized closures at the front placket and cuffs. No more struggling with tiny buttons or delicate threads - just effortlessly snap the magnets together and get on with your day.
👌 Easy Care, Crisp Look: Our shirt has an Easy Care treatment that ensures it stays crisp and wrinkle-free all day. Taped seams prevent puckering, maintaining a polished appearance.
👕 Thoughtful Features: We've designed this shirt with your comfort and convenience in mind. It features a rounded breast pocket, magnetized barrel cuffs, and a box pleat at the back for enhanced mobility. The magnetized pieced placket adds a touch of sophistication to the overall look.
🌊 Machine Washable: Don't worry about special care instructions. You can machine wash this shirt according to our provided care instructions for the best performance. It's easy to maintain, ensuring you look sharp and effortlessly put together.
Experience the future of dressing with the MagnaEase Classic Cotton Shirt. Elevate your wardrobe and simplify your daily routine. Dressing has never been this smart, stylish, or stress-free.
LOVE YOU GUYS, Thank You
my relationship with dress shirts is changed forever. due to nerve damage I am unable to button or unbutton a shirt without a tool. I typically leave the shirt buttoned and put it on like a polo or t-shirt. I LOVE the magnet system. it restores a feeling of normalcy to my world